The Art of Digital
The Art of Digital
In its support of the ever evolving digital art
Ithraeyat Magazine will feature a special section dedicated to the various forms of digital art, providing a one of a kind expressive platform for Saudi and international digital artists. Here, the artists will debut their unique experimental creations in relation to the themes in all its diversity and imagination, pushing boundaries and inspiring conversations.
Design Concept
"My childhood was influenced by unconditional love and curiosity for all the small details that life leaves for me to discover. This art piece captures some of those special moments of developing my sense of empathy and communication with animals, observing insects' movements for hours, scribbling in mud as my first attempts at drawing while the wind blows in the open space around me. These journeys would end when the cassette tape that I chose to play ended, music replaced by peaceful silence." By Saudi Digital Artist Dhay Alabdulkarim.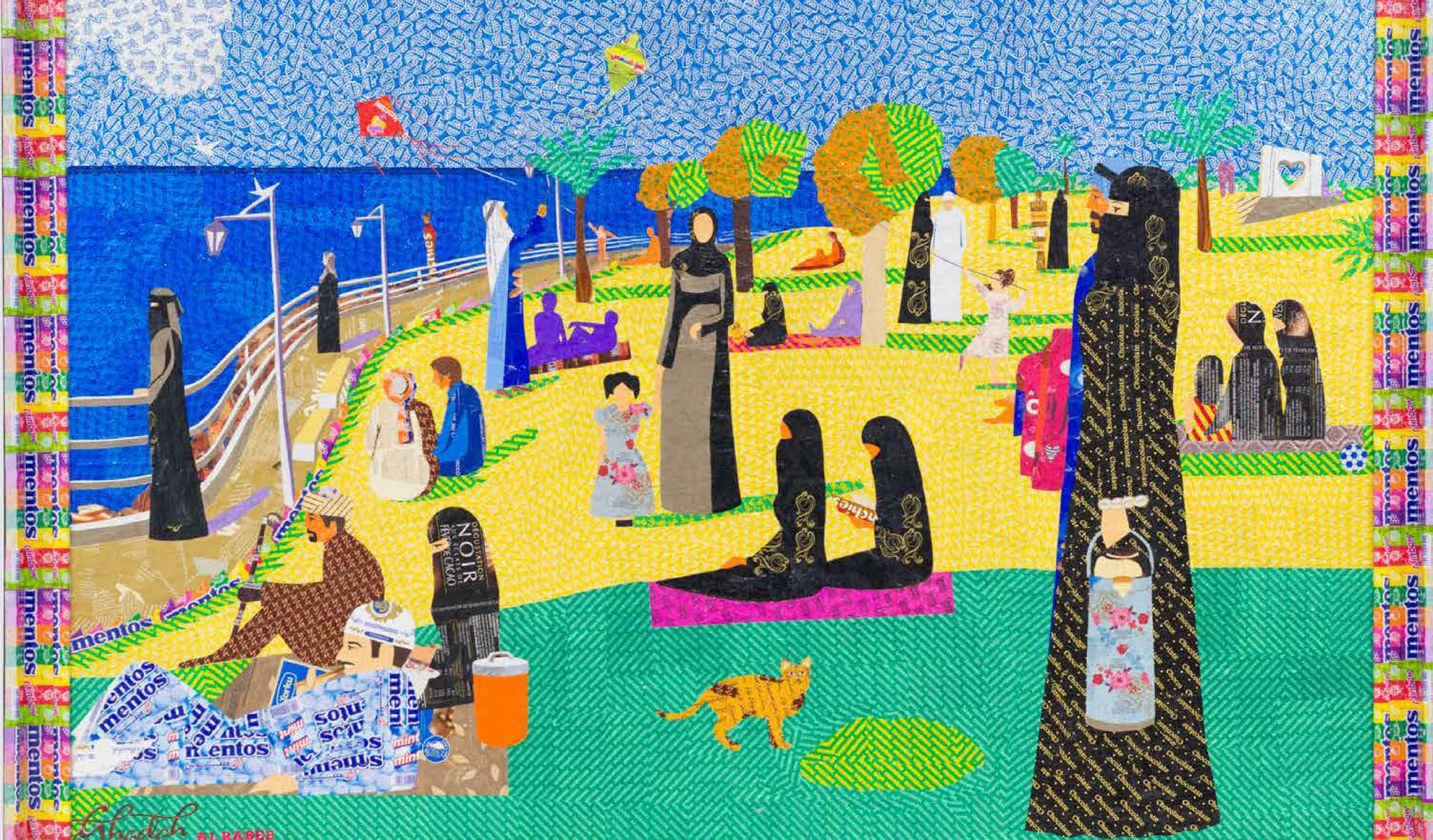 (2016). Her technique of using candy wrappers on wood gives her work a childlike and playful element that echoes the sweet innocence of a simple life. Born in 1979 in the city of Madinah, the artist's work is multilayered in concept and content. Her use of discarded candy wrappers to produce collages of iconic pieces and familiar settings, not only serves to reintroduce the historic and iconic within a contemporary Hejazi context, but also presents a sharp commentary on our globalized system today giving value to the disposed and forgotten, be it material or cultural. These wrappers are not only discernible in their imagery due to the consumer society we live in, but also nostalgic to childhood, triggering personal memories and touching each viewer individually. Courtesy Ghada Al-Rabea and Athr Gallery, Jeddah.