Ithra Curiosities
The Children's Museum
Inside Ithra's Children Museum.
Within the Ithra Children's Museum
The first of its kind in the Kingdom, young minds can enjoy a vibrant world of integrated, interactive experiences that will stimulate, inspire and enrich. It offers children exciting and immersive opportunities for exploration and discovery through colors and play. Walking through the museum's four sections is quite an adventure. The Eco-Lab encourages the natural curiosity of budding scientists who are welcome to get their hands dirty while learning about the environment and physics. The Islamic Arts hall teaches the beauty and richness of Islamic art through geometric patterns, abstract designs, language and calligraphy. Our World informs visiting children about different cultures from around the world, while the Story Cave ignites their creativity and imagination by giving them a chance to listen, act, dress up and star in their own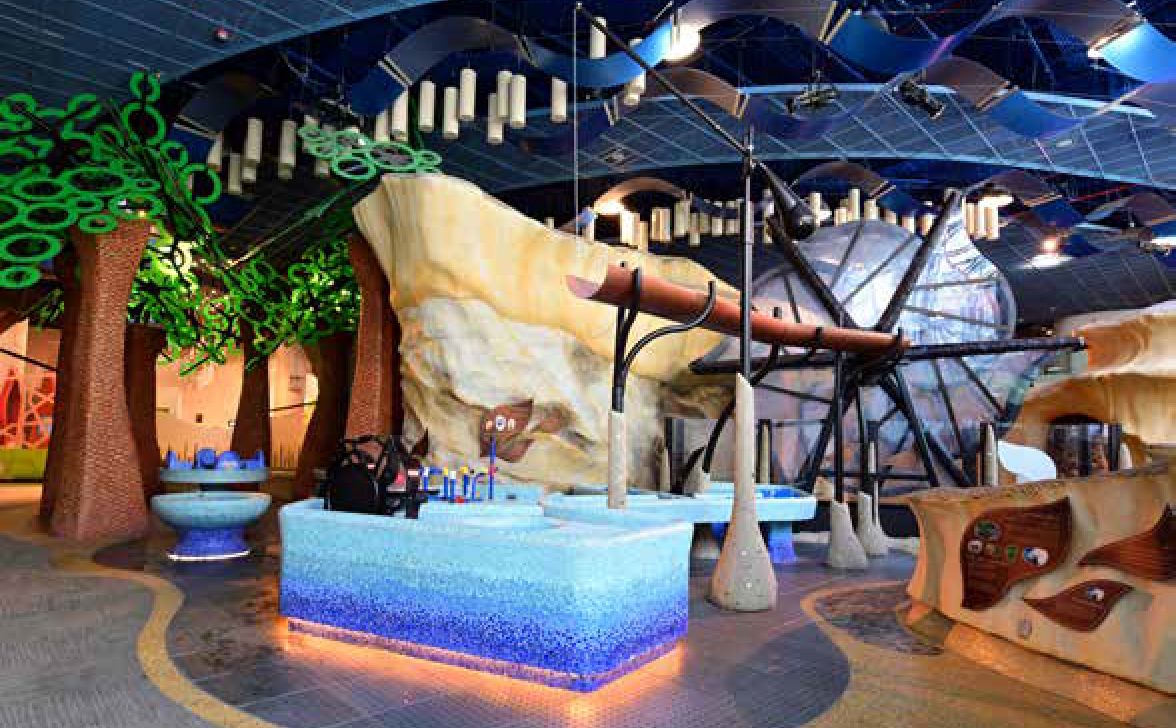 Inside Ithra's Children Museum.