'Theme Special' featured Saudi Artist
The Art of Gardens
The gardens of Taif… and those I visited in my childhood changed how I see and paint the world around me…
Nawal Musali Saudi Artist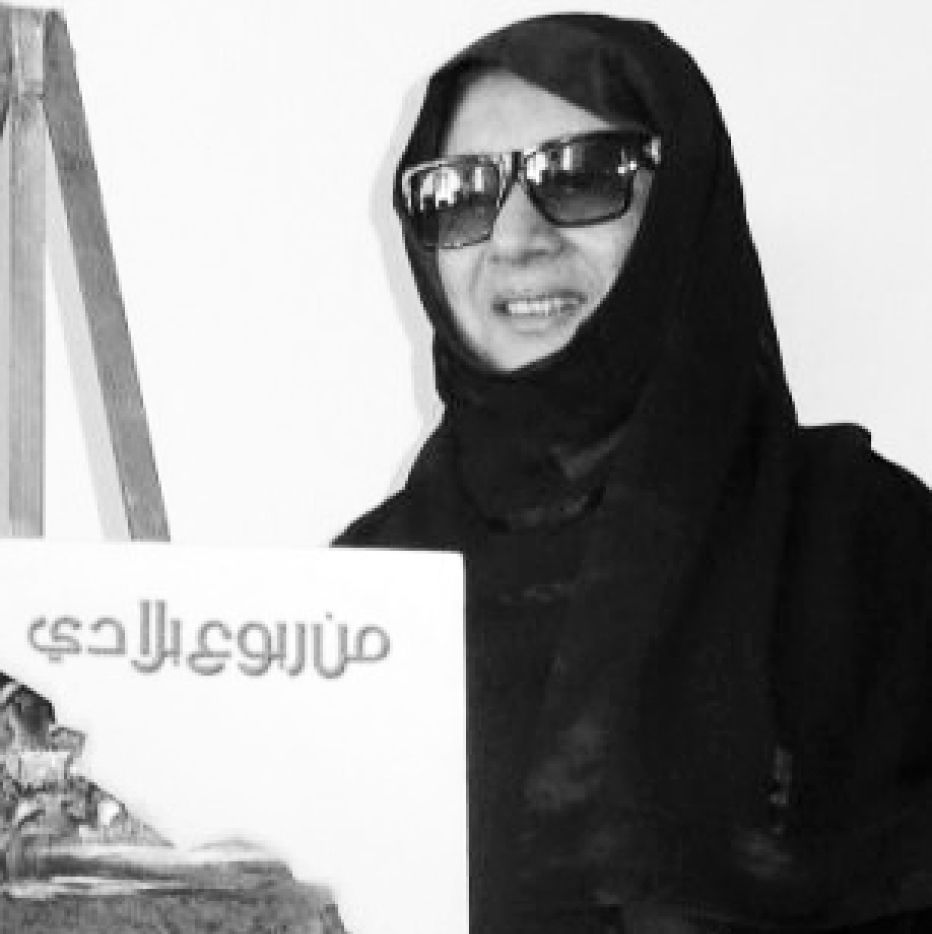 Theme-special' featured renowned Saudi artist, Nawal Musali, who reinterprets the beauty of nature and captures its many colorful stories through her brushes.
Nawal Mostafa Musali
She has for decades been capturing mother nature's gifts to humanity. As one of the pioneers in the Saudi plastic art movement, Musali comes from a family of artists and diplomats. From the "barren yet striking" gardens of Africa to the "delicate yet vibrant' gardens of Taif and the south of the Kingdom, Musali has been painting nature and gardens that came across her path as she traveled with her diplomatic family.

"We have close connections to the land we harvest and the gardens we plant," she said in an interview with Ithraeyat. Inspired by the diversity of her country's natural landscapes, she has been artistically documenting the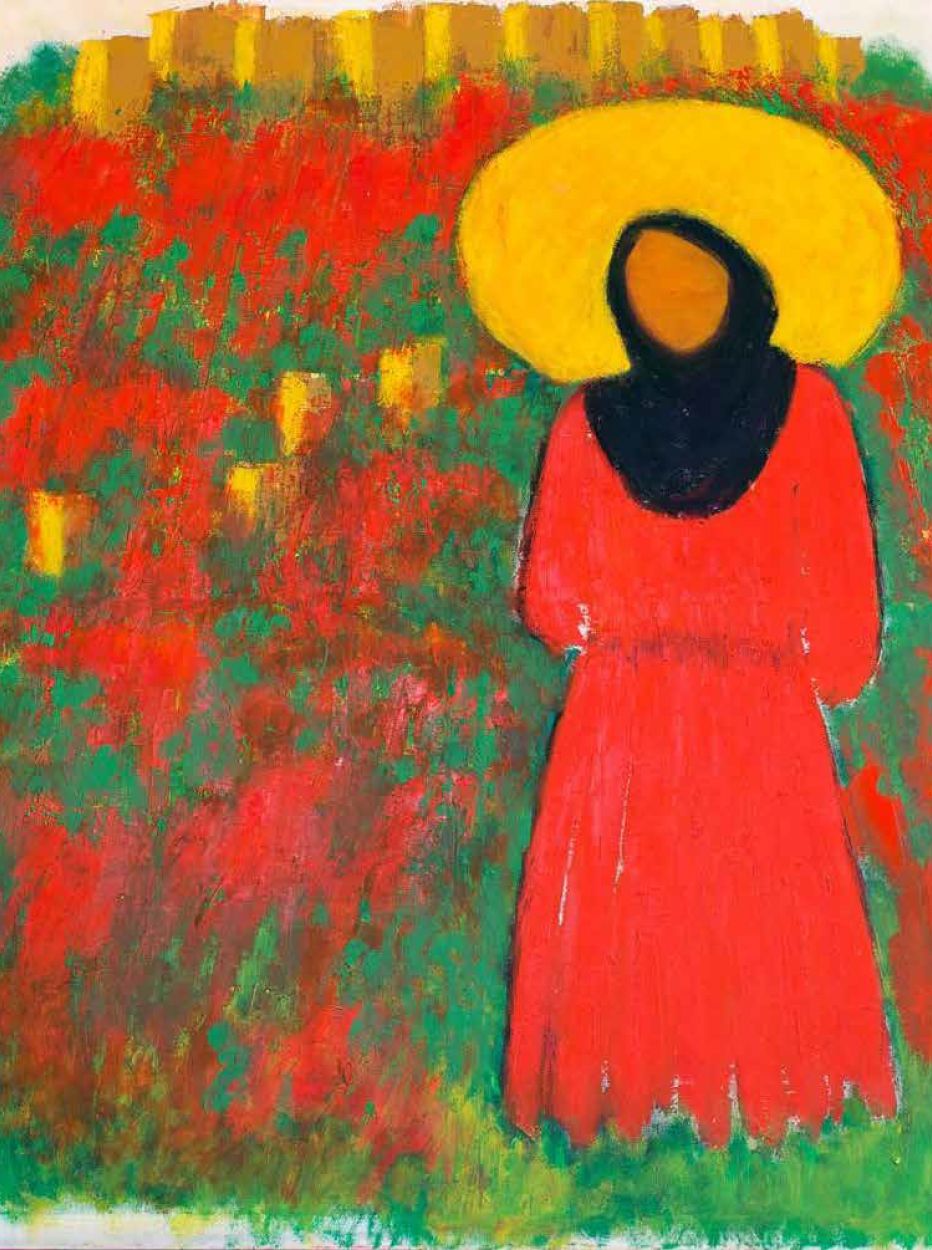 Nawal Musali's bold colors and homage to nature and it's flowers are beautifully captured in the 'lady in red' art piece of a Bedouin woman from the south of Saudi Arabia.
different relationships people have with a desert terrain verses the more mountainous and lush parts of the Kingdom. "Our deep long relationship with fields of palm trees and our love affairs with our native flowers, all this and more I like to capture through bold colors and a special style that allows the viewer to visit the places I am visiting."
Participating in numerous exhibitions, the first one in 1984, the award winning artist will continue to capture the story of her country's gardens, through her signature bold colors of red, green, yellow and brown. "These are the colors of nature, of the fields, the homes that are there, and my own home."