Special Feature
Home: The return
"And Allah has made for you from your homes a place of rest…"
In Arabic, where you live is known as 'sakan.'
This word is derived from 'al-sakinah,' a term that refers to tranquility and inner peace. That is how a home is described in the Quran. And in the midst of a coronavirus crisis that has driven us all back home— for those of us fortunate enough to have a home— this essence of what a home really means is finally being revived.
Throughout humanity's history, a "home" has been many things. Home was once a basic place of shelter – a cave, a hut, a place of safety from strangers and the world outside with all of its unpredictable elements. Then this place of shelter became a place of gathering for loved ones, a sanctuary, providing escape from the busyness and intrusiveness of the world. A home is dreamt about, longed for as an anchor of our existence, saved for, treasured once obtained and decorated with personal touches as an outward expression of identity and establishing roots. In all its different forms, locations, styles and sizes, a home is a readily understood concept and is a universal source of sentimental positive feelings.
Home – a place that until recently was perhaps only somewhere one slept, showered, ate, and watched TV – has returned to one of its original definitions: a place of safety. Now, with self-isolation and most of the world staying at home, the crisis has obliged us, rather abruptly, to press pause on our usual 'too busy' lives. As the crisis continues to wreck lives along its path, this enforced self-isolation has had its positive silver linings. It has inspired self-reflection, reconnection with loved ones, and the release of abundant creativity. It has also forced us to have a hard look at some of the things that we stopped noticing.
"The children are finally getting a chance to really talk to their father, who was until recently always out working,"
Said Alia Al Hashimi, echoing sentiments expressed by mothers across the Kingdom.
From their home in Makkah, Alia and her family – like many families throughout Saudi Arabia – are reconnecting with relatives that they would only have ever really talked to on special occasions. "We talk to our parents everyday. We talk to our grandparents, uncles and aunts and those second and third cousins, everyone! We check up on our neighbors and their neighbors. I generally call more now and text less," said the 32-year-old. "It is sad how it took a crisis like this to make us realize what we took for granted."
Relearning home cooking, playing board games, getting to read more books and tell stories to each other, recording silly home videos, actually 'listening' to each other—this is just a sneak peek into what is taking place in the homes of those self-isolating. With no rush to go outside to the mall or to a gathering or a cafe shop, homes have returned to their traditional role of being cozy, close-knit family sanctuaries.
Our most exclusive luxuries – like those delicately wrapped, expensive chocolates, or the incense burners often kept for the "Doyouf" (guests) – are being brought out and enjoyed. Boxes of things put away years ago are being de-cluttered, with many people also using the time for a personal de-cluttering of thoughts and emotions too, realigning their values, priorities and ambitions.
Twitter feeds of publishers and literary agents are filled with comments about the massive number of manuscripts they have been receiving during the lockdown. Not surprisingly, there are also bucketloads of self-published books on Corona flooding Amazon.
Of course, quarantining at home also heralds a return of some of the old bickeringand fights that are part and parcel of family life, but that is all part of the charm of being home!

Scrolling through the different social platform, Saudi creatives are using their art to express how they feel in the face of social distancing, isolation and anxiety.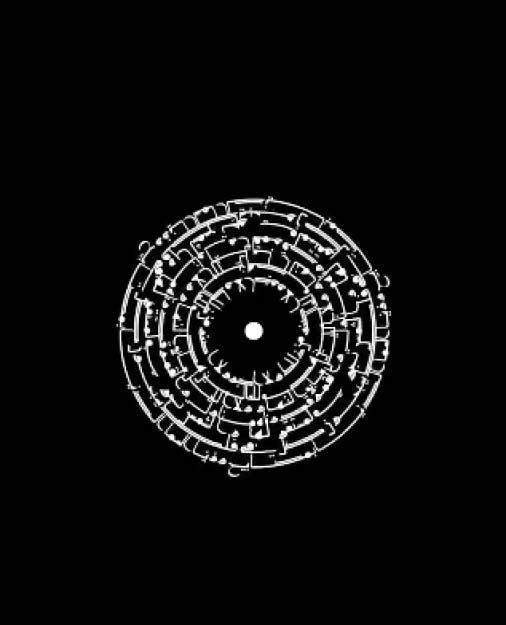 Posted by Athr gallery: a looping video art by Nasser Al Salem. "All I can do is what I always do during times of confusion or uncertainty; I look to the Qur'an for answers." Inspired by Quranic verses and the tawaf [circumambulation] around the Ka'ba, this work reflects on the cyclical nature of spiritual pursuit and of questions the mysterious balance of universe. Courtesy Nasser Al Salem and Athr Gallery, Jeddah.
In a moving video produced by the Saudi production Thmanyah
Saudis held in temporary quarantine after arriving home from being abroad, or from being in direct contact with someone suspected or infected with COVID-19, opened-up on how they were feeling, their fears, and what they missed most about their freedom.
Unanimously, what they all missed most was being home with loved ones. "Going home is now a dream for me," said Ahmed Al Saidi, one of the quarantined. They also missed the "hugs", "sitting and talking to loved ones," and were all reminded of just how "blessed" each of them were. This crisis has reminded all of us of how guilty we had become in taking so much for granted, and of rarely taking the time to actually sit at home,
and talk to the other members sharing the household. As we await the end of this turbulent merciless chapter of human history, we have returned home, and rediscovered what the Roman philosopher Gaius Plinius Secundus (AD 23/24–79) —better known as Pliny the Elder—meant when he said: "home is where the heart is."