'Theme Special' featured Saudi Artist.
The art of legends
I am passionate about capturing the untold stories and legends of Saudi Arabia and presenting them to the world through my art…
Said Ali Al-Shareef Saudi Artist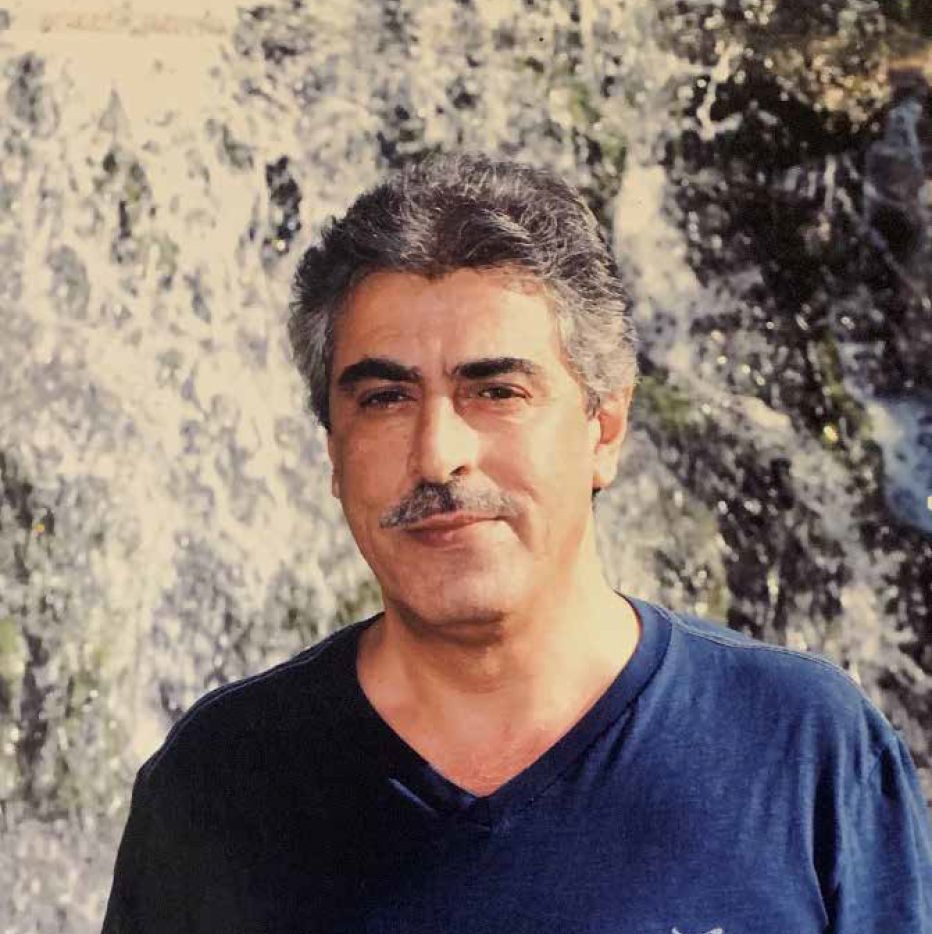 'Theme-special' feature Saudi artist, Ali Al-Shareef whose artistic dedication to pas mysterious civilizations has earne him the nickname of 'the Indian Jones of rock art.'
Mysterious queens and kings
A goddess of motherhood. Warrior women riding lions. These are just a few of the stories forever carved on timeless rock art throughout Saudi Arabia. And for the past 35 years while stationed around the country in military service, Ali Al-Shareef would capture these legendary stories while exploring mountains and caves in search of treasures. "I would look for rock art and any archaeological gems that tell me something about Saudi Arabia and its vast and mostly unexplored history," said the Saudi artist, who is originally from Makkah and lives in Riyadh with his family. "Whenever I traveled abroad, I would go and explore the rock art of different countries to study their similarities and differences," he said. "I love what I do as I get to combine my passion for archaeology and art. I discover something new each time, and we have just begun to scratch the surface of this wonderful historical art."
During some of the Kingdom's harshest weather, Al-Sharif would be seen photographing and sketching the hundreds of ancient petroglyphs or rock art, carved thousands of years ago. The self-taught artist recreates what he sees using acrylic, in addition to sand and rocks from the original sites, and some "secret" tools to make his pieces come alive.

"The rock art was made by artists, and so artists like myself are able to decipher the stories and messages they were trying to tell us," he said.

From stick to elaborate figures participating in human activities such as dancing to performing religious rituals to fighting in battles, to real animals and mythical creatures and gods and goddesses and ancient Arabian inscriptions, all the rock art represents various cultural phases, from the Neolithic until the recent past.
The country's rock art is so impressive, with Saudi Arabia standing fourth among the richest rock art regions of the world. The extensive rock art in the Hail region made its way to the Unesco World Heritage List. The inscribed area comprises of two components: Jabal Umm Sinman at Jubbah, located approximately 90 km northwest of the city of Hail, and Jabal Al-Manjor and Jabal Raat at Shuwaymis, approximately 250 km south of Hail. At Jabal Umm Sinman, the ancestors of present-day Arabs left marks of their presence in numerous petroglyph panels and inscriptions within a landscape that once overlooked a freshwater lake; and at Jabal Al-Manjor and Jabal Raat, the large number of petroglyphs and inscriptions has been attributed to almost 10,000 years of human history within a valley with flowing water. Together, these components contain the biggest and richest rock art complexes in the Kingdom and the wider region.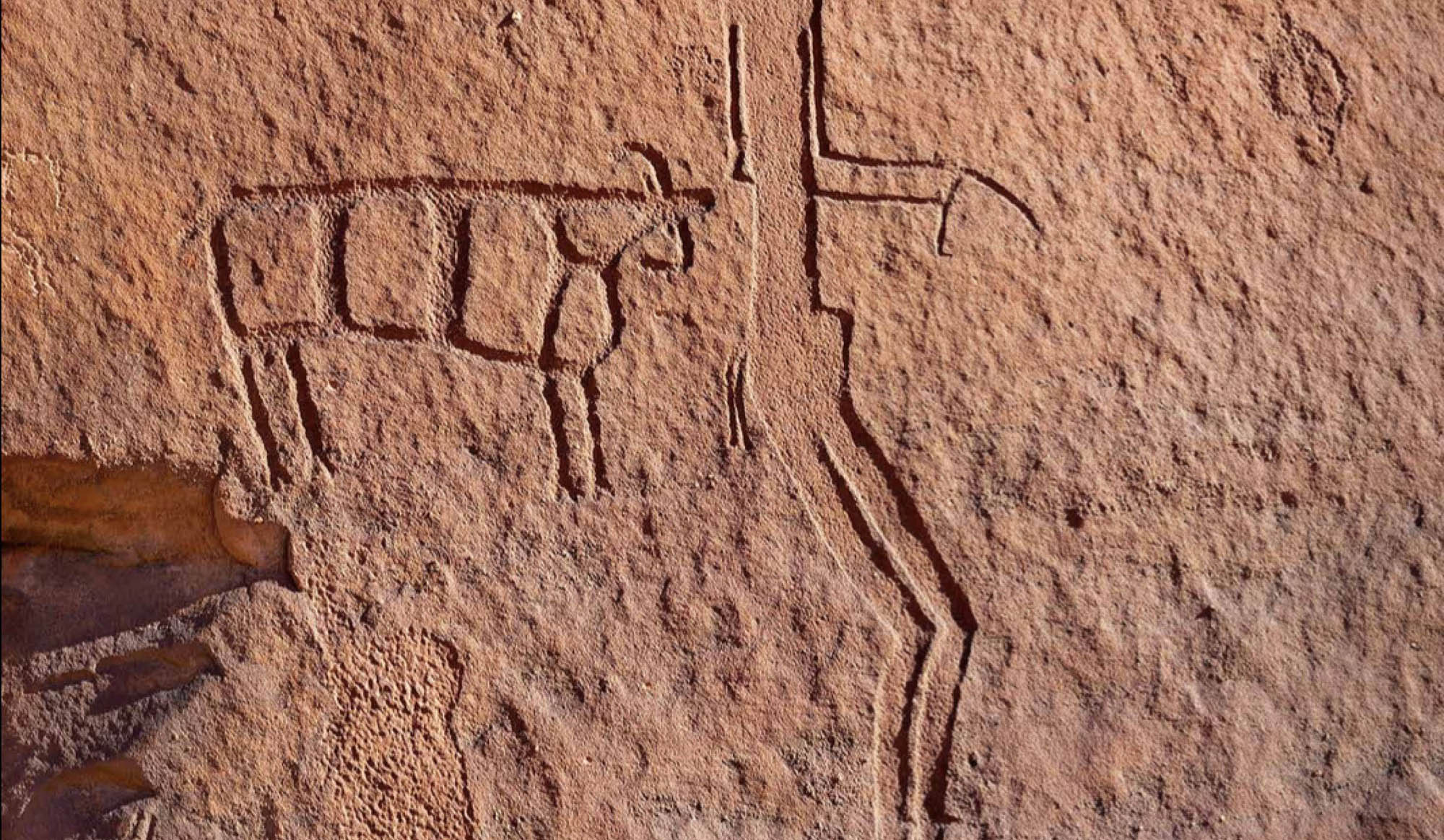 Depiction of boomerangs or "throwing sticks"
"The art captures the way life was before and documents the changes that occurred, such as the animals that once roamed here, like leopards, hyaenas, lions and a wide variety of deer," said Al-Shareef. "Where we now have a desert, we once had lush green lands, forests and water resources, and so many wild animals and birds."

Unique stories are found on the rocks, such as one particular drawing on Jabal Umm Sinman of an apparent depiction of boomerangs or "throwing sticks," unique in Arabia, and featured only rarely outside Australia. This unique and tantalizing discovery makes Jabal Umm Sinman rock art as outstanding in the world.
"I want to show the world just how rich, varied and old Saudi culture is and that it is home to many civilizations that have yet to be explored," said Al-Shareef. "Their stories have to be told."

The Arabian Peninsula was the cradle of many old civilizations, and one of the ancient civilizations Al-Shareef has been documenting and capturing through his art, is the Thamud civilization and its many mysterious symbols.


"I have been studying the Thamud civilization and discovered just how advanced, rich and dynamic they were, from the tools they used to their high-end lifestyle; as well as how they were merchants and traveled along the Silk Road and Incense Road, exchanging culture and goods," said Al-Shareef. Incense and Frankincense were considered the earliest 'Arabian oil,' and brought great wealth to Southern Arabia, the Yemeni kingdoms of the first millennium BC and the first century AD, and were traded across the region.
Thamud
in ancient Arabia, was a tribe or group of tribes that seem to have been prominent from about the 4th century BC to the 8th century AD. Although the Thamud probably originated in southern Arabia, a large group apparently moved northward at an early date, traditionally settling on the slopes of Mount Athlab near Mada'in Saleh. Recent archaeological work has revealed numerous Thamudic rock writings and pictures not only on Mount Athlab but also throughout central Arabia.

Al-Shareef's journey into the art world began when he was a teenager, and his Egyptian art teacher, Mr. Mansour, said something to Ali that he will never forget.
"He told me that I am a born artist, that I have something special, and advised me to never to give up on art no matter what happens in my life. I thank him for planting that seed in my artistic journey."

One of his known pieces is that of Malekat Al Jibba (Queen of Jibba) who remained faceless until he painted her and gave her a face inspired from the many rock art pieces with drawn feminine faces.
"There is a legend of them being giants. There is a myth about the Thamudians beig able to walk from the Riyadh area to Oman in just two days. They were powerful, arrogant, and loved women, as often their drawings were of big chested and wide hipped women, and were quite free and corrupt as the legends goes," said Al-Shareef. "We don't know if they are the same Thamud mentioned in the Qur'an, where the verses advised Thamud to take warning from the destruction of ʿĀd."
Al-Shareef has documented 800 figures, and has drawn over 145 symbols, and has captured 'Al-Qatt Al-Thamudi,' traditionally a form of interior wall decoration done by women.

"For over two years I have been collecting all these symbols and put it all together to form Al-Qatt Al-Thamudi that I hope to present to the Ministry of Culture and eventually Unesco," said Al-Shareef.
And Thamud - and He did not spare [them]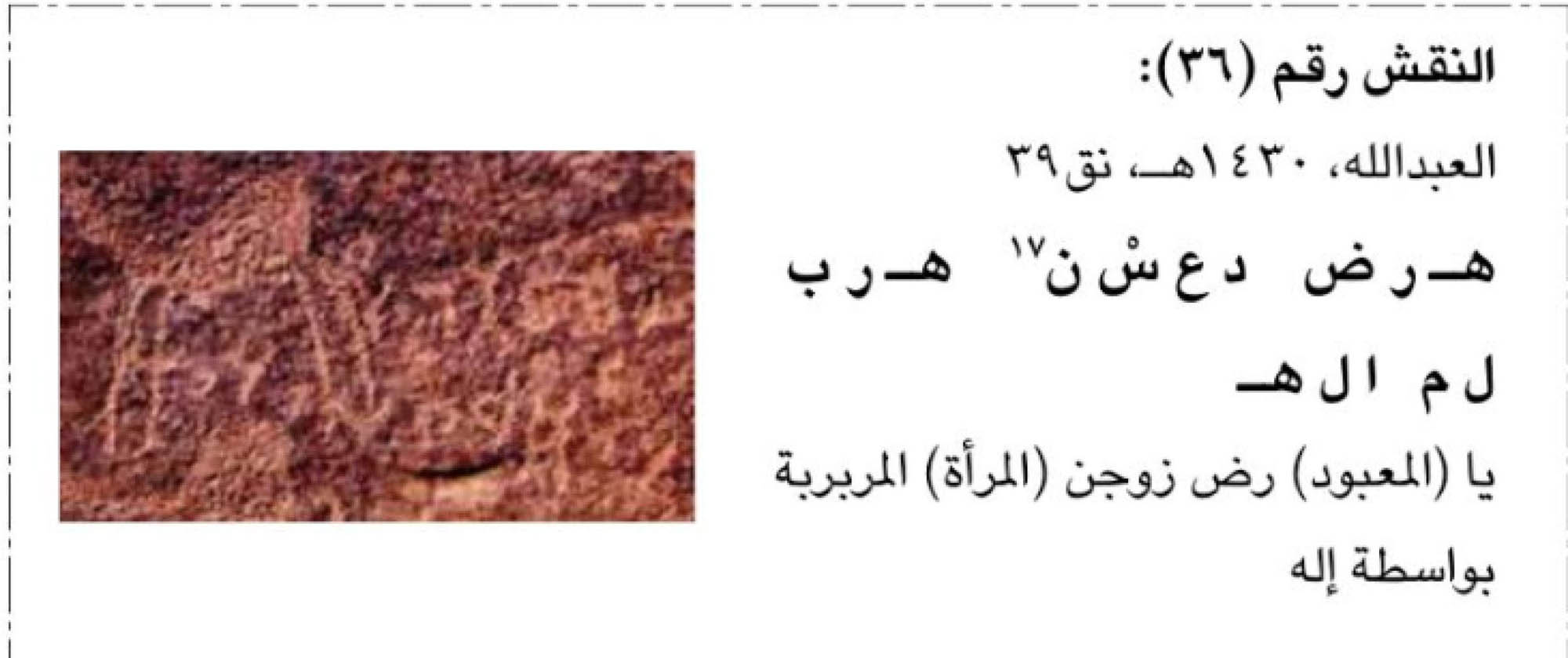 And Thamud - and He did not spare [them] Qur'an 53:51
A book capturing all the research and art has been compiled and written by Saudi author, artist and researcher Seema Mohammed.
I loved the art and the history
"I loved the art and the history I saw in Ali Al-Shareef's social media account," said Seema. "So I contacted him to collaborate on this project to share this wonderful civilization and its culture with the rest of the country and the world."

Seema had already published her book, 'Arzl Al Faqd,' about life of two women in Riyadh in the 1950s and was looking forwarding to this book on Thamud culture via art.

"I am so fascinated by that time, as you could see how artistic, smart and skilled they were. Their women were strong. They would be depicted taming lions, even riding them. They were warriors," she said.
"The 'Al Lat' goddess, a mother figure, was drawn differently in other parts of the country, where in the south, she is more chunky, more rectangular, with a marking on her stomach as she has given birth to Earth. While in the north, she is drawn more feminine with more of a waist," she said.

The rock art inspired several love stories that are noted down in the soon to be published book that they hope will be translated into several languages to promote Saudi culture internationally.

The women were drawn with long hair, often braided, small waist with curvy hips and chest, while the males were often big and muscular.

"There are so many amazing stories just from the rock art. Now with archaeological digs taking place, we are bound to discover so many other amazing stories. Lots of buried treasures," said Seema.
The drawings of the 'dabke'' dance, a Levantine folk dance still popular today, eludes to just how old that group dance is and to its origins.

"The inscriptions show an old Arabic dialect, that was more difficult to pronounce but understandable even today," she said. "Concepts of beauty have lasted to this day, such as the curvy full woman, or as we say, the Murabraba woman."

This team of author and artist are looking forward to exploring other ancient civilizations in the country, and exporting their findings to the world.

"There are so many legends and so many stories, we are excited to be part of this journey of discovery," said Seema.