From the Archives
Celebrating our gardens
Rarities from the Aramco Archives
Dhahran. July, 1954
Gardens are more than just beautiful additions to a home, they are the place where nature plays out its art of life, and connections are made between each other. We feature here how gardens are a home for many wonderful beings, such as this beautiful bird house in the midst of a garden that gives birds shade and shelter, and how a gathering of a flock of geese, between three to four hundred, can feed and relax in the cultivated fields of date palms.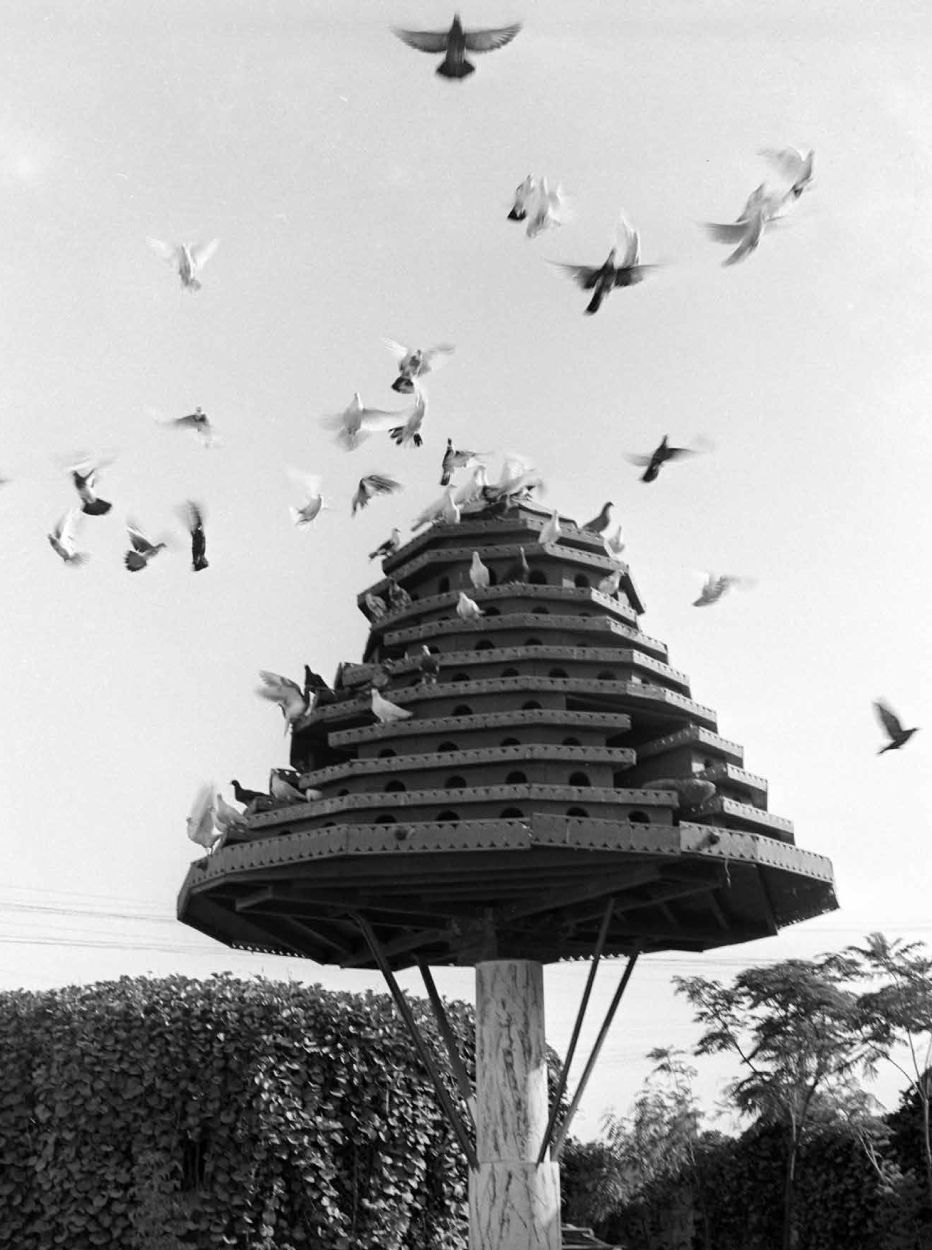 Rarities from the Aramco Archives.
A different kind of lushness, where we see a fruit garden at the back of a government house, and a gathering of friends and committee members (Mrs. R.L. Lebkicher, Mrs. Tom Garrity, Mrs. J.C. Stirton) who look over the final plans for an upcoming flower show.