Old doors, vintage cars and our boxes of memories
From the Vault
Old doors, vintage cars and our boxes of memories
we pause to rediscover and reflect on elements in the art of life
In this issue, we pause to rediscover and reflect on elements in the art of life, some we may have taken for granted, others we have forgotten about, and those stored away preserving past moments and their many stories. The pieces courtesy of Barjeel Art Foundation, Sharjah
I want my pieces to inspire feelings, and they do inspire different feelings in different people,
Said Abdul Qader Al-Rais Saudi Artist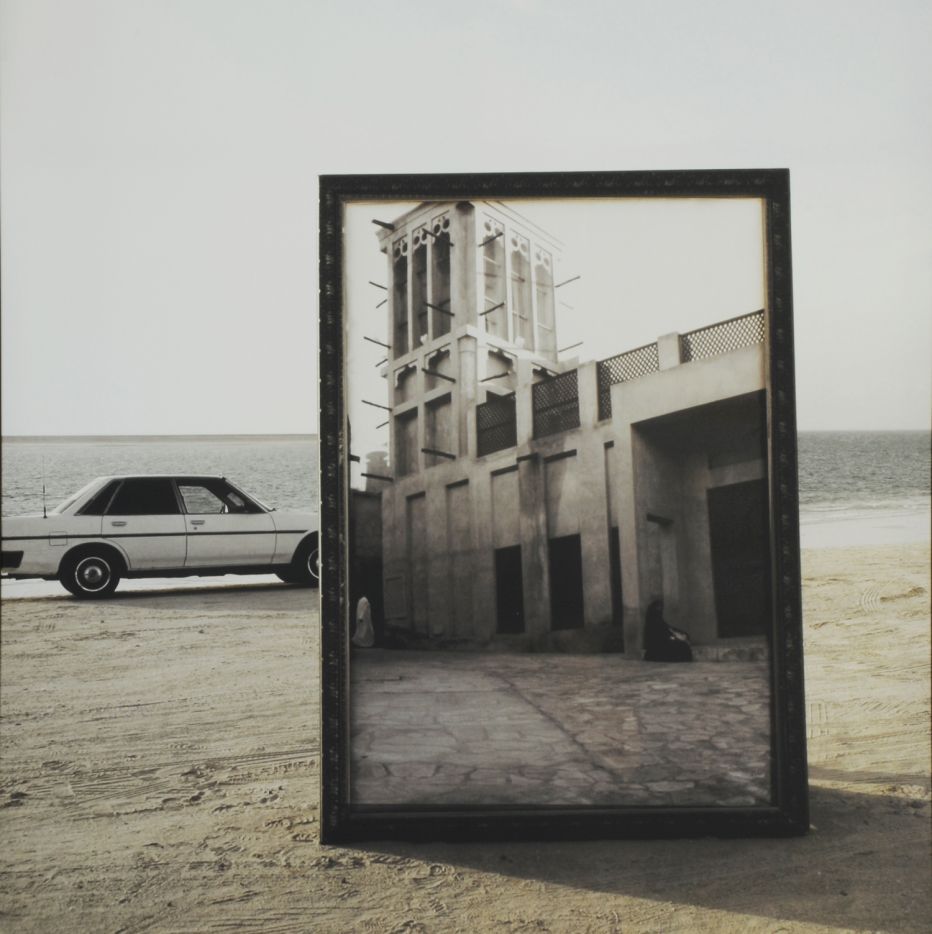 Reem Al Ghaith, Frame One Held Back, digital print, 300 x 200 cm.
"All you could find then was black, and maybe, just a bit of blue paint," recalled the man whose versatility with the paintbrush for over 60 years created masterpieces of what is best described as 'magical realism.'

"The abandoned, the alone, the cracks, the curves and the shadows, all mesmerized me and I had to capture them somehow and gently bring out the magic in them," he said.
The artist would transform relics of architecture such as abandoned traditional windows with flower carvings, a wooden traditional Emirati door with geometric symbols, a pearl diving or fishing dhow —once symbolic of the heart of the nation — wind towers known as Barjeel to magnificent dreamy-like pieces reminiscent of imagined settings from the mythical tales of the beloved Arabian One Thousand and One Nights.
Nostalgic elements we can find in our closets or in storage, beautifully captured in Hessa Al Joker's mixed media piece of old albums, jewelry and clothes. She is an Emirati graphic and fashion designer and founder of the clothing line Pearla Dubai based in the Dubai Design District. Meanwhile, Emirati Reem Al Ghaith inspects and scrutinizes the transformations
in the urban and social landscape of the United Arab Emirates and makes the viewer remember old days. Her photographs and sculptural installations are informed by her perceptions of her hometown Dubai, which has mushroomed into a burgeoning metropolis attracting people and businesses from around the world. She combines her talents in graphic design, printmaking and photography
to contribute to a debate about how the changes taking place around her relate to tradition and history. With the future uncertain, perhaps now is a good time to go and discover what trinket of the past you may have in a forgotten box, a cluttered drawer, or even buried in the back of your memories.