Special Feature
The Art of Food
Using candy wrappers in her pieces, Saudi artist Ghada Al-Rabea details Saudi daily life, such as these featured food and drink items found in most homes.
Courtesy Ghada Al-Rabea and Athr Gallery, Jeddah.
Rice has it all… and so the poor burghul hanged himself
Food has a very special place in Arab culture, so special that it makes an appearance even in timeless pearls of wisdom, such as this saying where rice is valued above all, more than burghul
(a kind of dried cracked wheat). This proverb is said whenever someone values someone else' company over yours.

With a powerful grip over our stomachs, food has an even stronger hold over our hearts, with certain dishes becoming symbols of sentimentalism and nostalgia, reminding us of home, of mother's cooking, and of our home countries whenever we
encounter certain national dishes when abroad. A dash of familiarity spiced with sentimentalism are important ingredients in our daily food regime, inspiring a true art of eating, drinking, and reminiscing.
Cuisine should not only be nutritious to the body, but also to the soul. It is an undeniable fact that people in the Middle East have an affinity with spending their quality time dining or lounging at a niche café with friends and family. But what is it about food that drives people to cook and try out different dishes? One of the seemingly popular food trends worth highlighting is nostalgia.
Food nostalgia could mean different things to many people; to some it could mean the memory of a home cooked meal with a loved one, or a certain cuisine could trigger a fond memory of a trip or visit. Food nostalgia could also simply be linked to good memories of the past, and it is a trend that is gaining momentum with nostalgic-themed restaurants and cafés opening up across Saudi Arabia.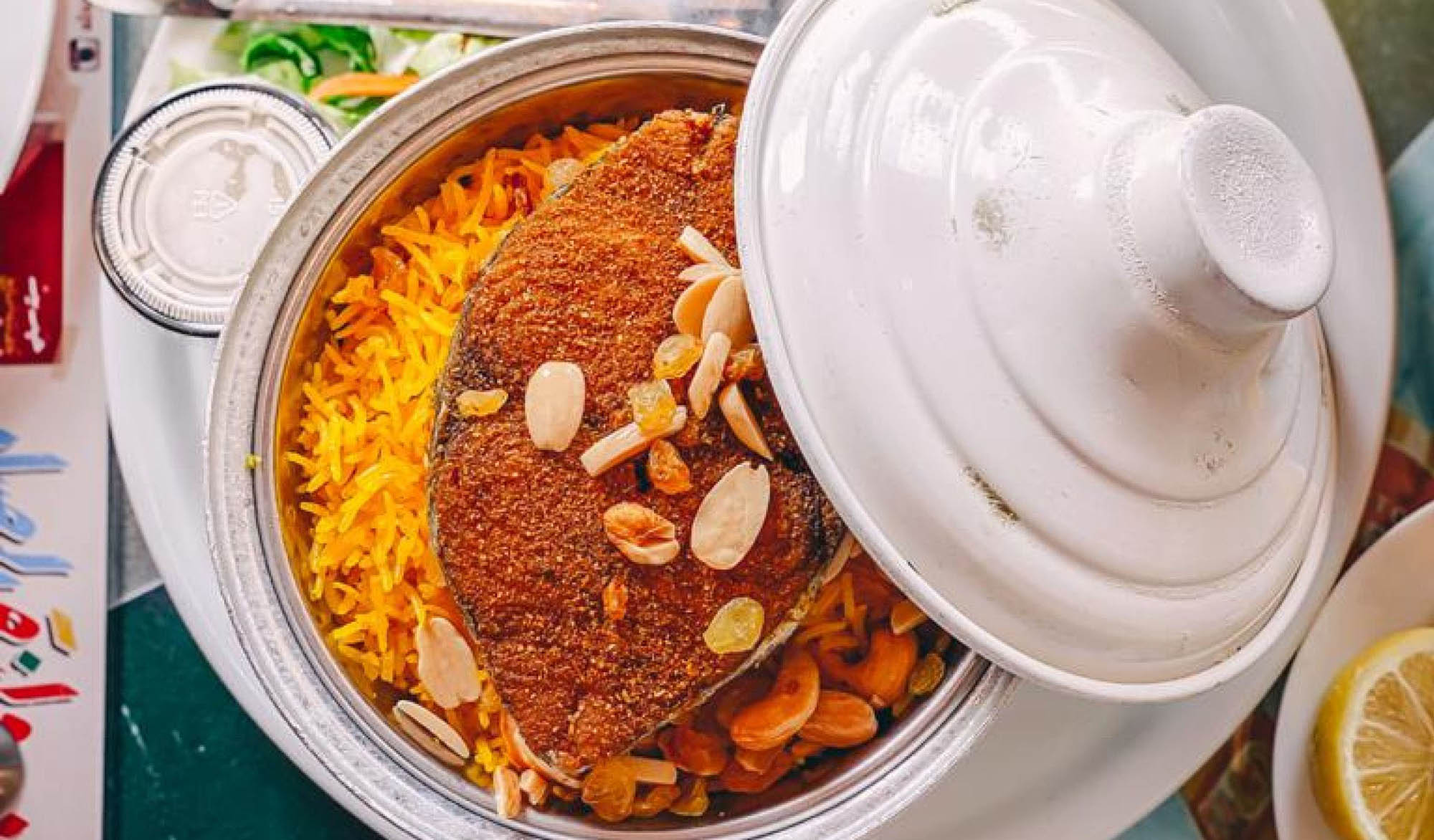 Traditional home cooked food.
O Coffee! Thou dost dispel all cares, thou art the object of desire to the scholar. This is the beverage of the friends of God; it gives health to those in its service who strive after wisdom. Prepared from the simple shell of the berry, it has the odor of musk and the color of ink. The intelligent man who empties these cups of foaming coffee, he alone knows truth. May God deprive of this drink the foolish man who condemns it with incurable obstinacy. Coffee is our gold. Wherever it is served, one enjoys the society of the noblest and most generous men. O drink! As harmless as pure milk, which differs from it only in its blackness.
— In Praise of Coffee, an Arabic poem from 1511

Looking back in time, it is interesting to find that the origin of one of the world's most popular beverages and pastimes has Middle Eastern roots. In fact, the oldest form of coffee is believed to have first been discovered in Ethiopia. After discovering its stimulating effects on the people who consume it, the coffee beans soon made their way through the trade route to the rest of the Middle East, Persia and Turkey, where it was a popular drink for the Sufi monks who consumed it to continue their praying rituals way into the late hours of the night. The first recorded coffee shop named Kiva Han opened its doors in the year 1475 in Turkey's capital city, Constantinople (Istanbul).
It slowly evolved into a tradition and a symbol of hospitality and chivalry. The host serves the Arabic golden brew at the beginning of a visit, then repeatedly offers it until the guests politely signal they have had their fill by holding out their cup, rocking it from side to side.

And coffee's powerful and mesmerizing hold continues with new cafés still opening, such as those featured here based in the Eastern Province, that have decorated their places with nostalgic trinkets and design.
Why did you start this nostalgic café?
The idea started when we wanted to open a record store that sells vinyl music records, but after initial market research, we came up with the idea of including a coffee shop and an art space, so that the store would have different advantages that all work together. Through the theme we tried establishing nostalgia with the decoration and atmosphere… people mostly think of vintage vibes when it comes to vinyl records, so we tried to give that impression when people visited us.
Dekkan 90: Dhahran
What does nostalgia mean to you?

Nostalgia is the feeling and faith that everything that is old is also sweeter. Nostalgia is when you return from school to mother's food.

The idea of the restaurant Dekkan 90 (90's Shop) came from a beautiful time period that is not too long ago from today. The people who lived through the 90s are still present today and bring their children to the restaurant and tell them a few old stories from their days of childhood in the 1990s.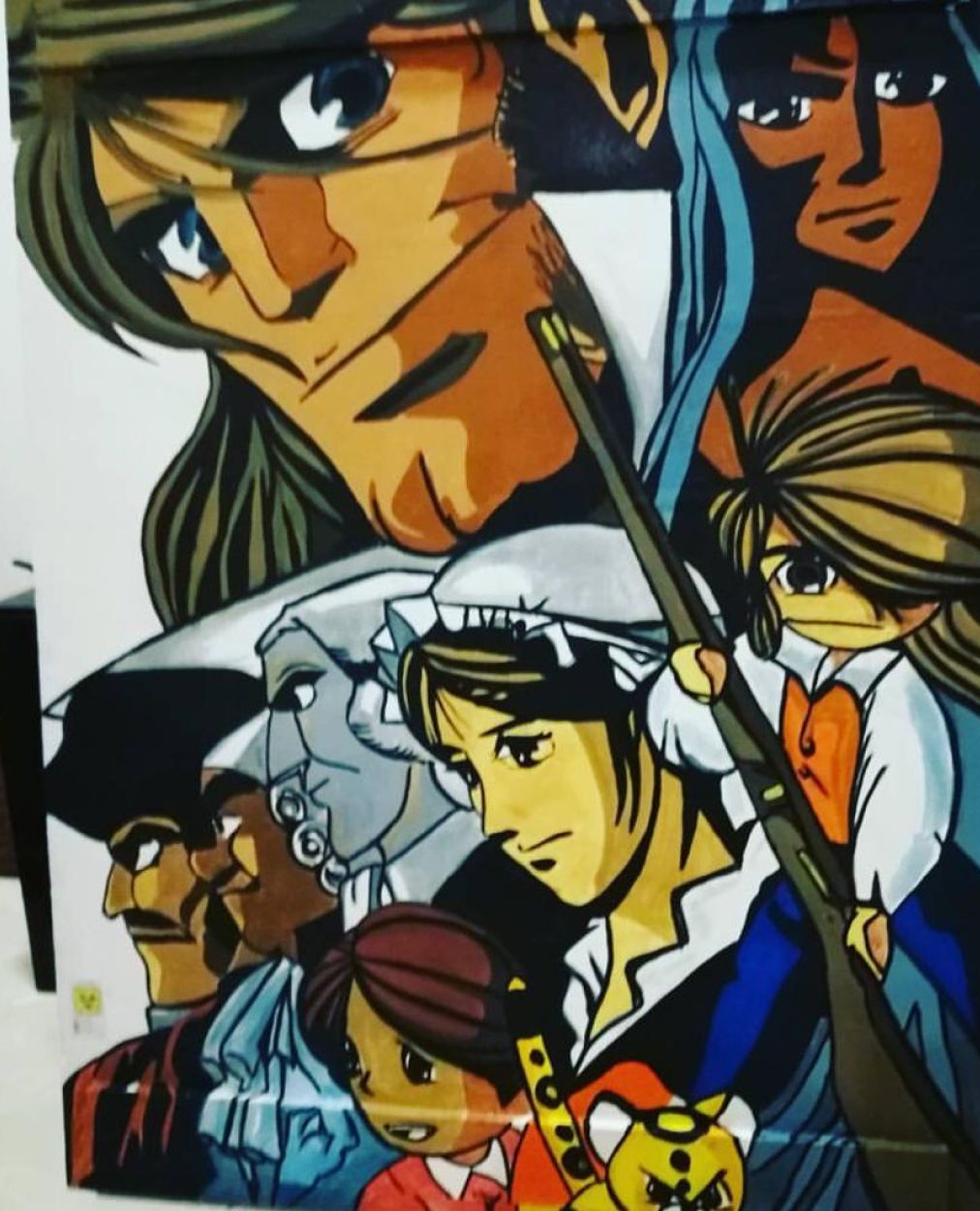 Interior and art done by @arifahmad15 who uses old cartoons, characters and quotes that are meaningful to the visitors.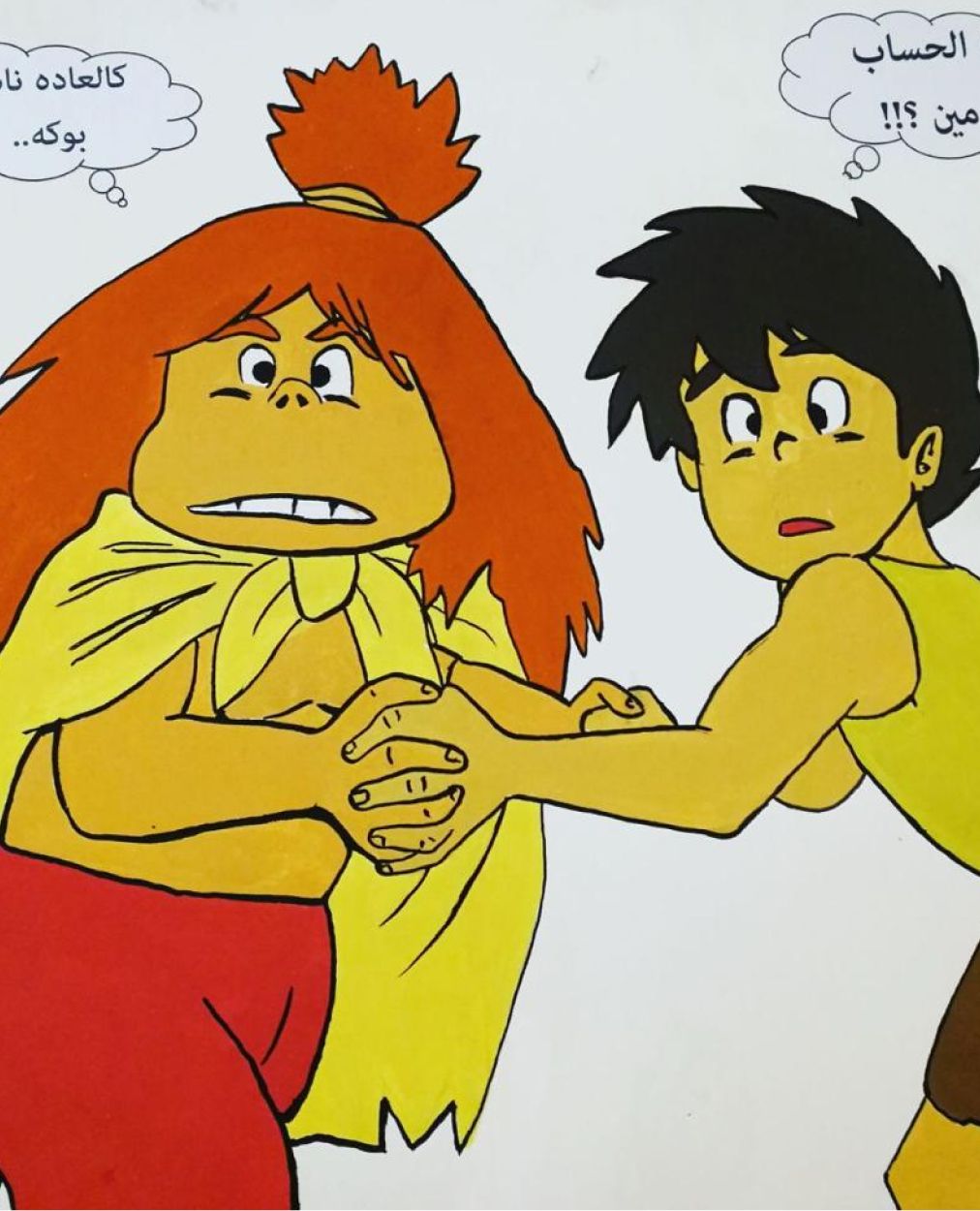 Interior and art done by @arifahmad15 who uses old cartoons, characters and quotes that are meaningful to the visitors.
What kind of food do people look for the most?
This hidden gem serves Gulf traditional seafood cuisine and more. The look and feel of the popular restaurant is inspired from the late 70's to the late 90's and tells the life of the people of the East Coast. The restaurant offers authentic meals in a modern way, and focuses on the marine and coastal dishes that are popular to the people of the region. One of the favorite local dishes is the 'Aish Muhammar', translated to Toasted Rice, which is one of the 'must have' dishes from a Gulf kitchen. The dish is composed of rice, cooked with a little of sugar and date molasses and is served with fried fish (specifically the Mackerel) to even out the sweet and salt for the taste buds.
The Art of Food: Food for Thought
Maha Malluh is a renowned Saudi contemporary artist that has participated in several art fairs and exhibits around the world, including Ithra's Zamakan exhibit with her Candy Wrapper piece, and one of her works named 'Food for Thought' reflect themes in the Arabic society. She is quoted on her page in Edge of Arabia (with one of her pieces titled The Baking Trays): "Food is one of those things that bring people together. In Food For Thought, the baking trays, which would have once cradled scrumptious bread, are instead carrying passé cassettes. It is through listening to these audio cassettes that people gather."

There is no denying the power of nostalgia and food. When the Al Baik recently opened branches in the Eastern Province, there was massive celebratory glee from the residents. The first Al Baik restaurant opened in Jeddah in 1974 as the local answer to Kentucky Fried Chicken, and has since gained something of a cult following in Saudi culture. Long seen as a West coast exclusive, Albaik has only recently expanded outside of the Hijaz region and into other parts of Saudi Arabia.