The Art of Hope & Flowers
Bridges: Cross-Cultural Conversations
The Art of Hope & Flowers
Untitled, 2022. Acrylic on canvas 90x110cm. Courtesy of the artist.
By
Ithraeyat Editorial Team
"These paintings of bouquets demonstrate art's ability to freeze time and grant flowers eternal life…"
With our constant battle with time, memories remain an elusive proof of our feelings of the past. With memories, we can use a framework through which we can make sense of the present. But what happens when our memories start to fade? This is what the artist Besher Koushaji is trying to mirror through his paintings.
After leaving his war-torn home country of Syria, he began to study the ways in which memory can influence the depiction of houses, figures and faces that he lived with all his life. His portraits consist of beautiful women representing those precious people he left behind infused with distorted lines that reflect the effects of a fading memory.
Koushaji's background in Fine Arts and Graphic Design combines beautifully on his canvases to produce work that is intricate, contemporary and fresh. Each piece has several layers which enrich the canvas and create positive and negative tones, depth and complexity. There are hints of classic Arabic calligraphy, outlines of Damascene architectural details, and sunny palettes that remind the viewer of the best of the Arab world.
In his exhibition "Contemplating" at Wadi Finan Art Gallery, in Amman, Jordan, his art focuses on the concept of flowers in nature and how blossoms of flowers of different shapes and colors can gift people a sense of hope and a chance for a new beginning.
"In nature, flowers have a simple purpose; reproduction," said Koushaji as part of his artist statement. "With every blossom arises hope. "Contemplating life after the pandemic, I found that what people needed the most was hope. Like blossoms of flowers of different shapes and colors, people have looked for new beginnings. I have captured the rich symbolism of flowers, tracing the changing meaning of roses, and blossoms. A single flower can represent reproduction, purity, love and hardship. Everything I reflected on after the pandemic and what lies ahead, I was drawn to the idea of hope and how flowers had an enormous effect on people. These paintings of bouquets demonstrate art's ability to freeze time and grant flowers eternal life."
In this interview with Ithraeyat, we find out more about Besher Koushaji and how art can be used as a means of reflection and hope.
Q1. What does art mean to you?
It is a purpose and a means of creativity and expression of certain situations and ideas, real or imaginary; of the artist, such as thoughts, emotions, and memories; and their reflections in the form of an image in a specific style within an artistic painting.
Q2. What inspired this lovely 'Contemplate' collection?
It is a continuation of the "Reflections" in 2017 and "Scene" in 2019. "Contemplate" 2022 is a confused, in-depth thinking about reality and the future that includes a mixture of fear and hope, after the end of the war and the Covid-19 pandemic. Meditations that are foreseeing, deepening, contemplating beauty, and focusing on the beautiful things such as roses or birds and beautiful memories.
A single flower can represent reproduction, purity, love and hardship…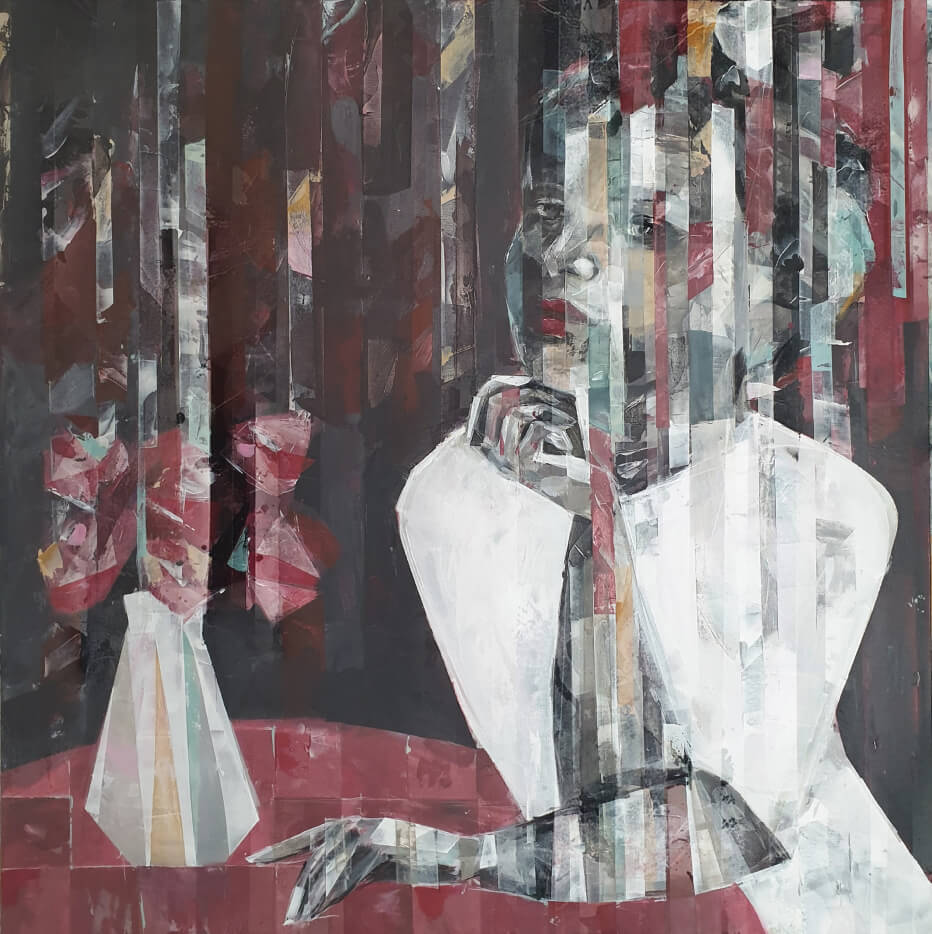 Untitled, 2021. Acrylic on canvas, 100x100cm. Courtesy of the artist.
Q3. What are some of your favorite projects, past, current and future?
My favorite projects in the past are with Wadi Finan Art Gallery in solo exhibitions and participating with Wadi Finan in international art fairs.
My future projects include striving to be exhibited in international museums.
Q4. How would you describe your art, and how would you like to be known?
I see my style in painting as simple and complex, and I prefer that people like my work and experiments, more than being famous. I hope to continue to research, draw and experiment because a true artist must be passionate to discover more.
Q5. Role models: who are your role models and why?
Every successful and distinguished person in life is my role model, because he motivates us to continue drawing the path of success.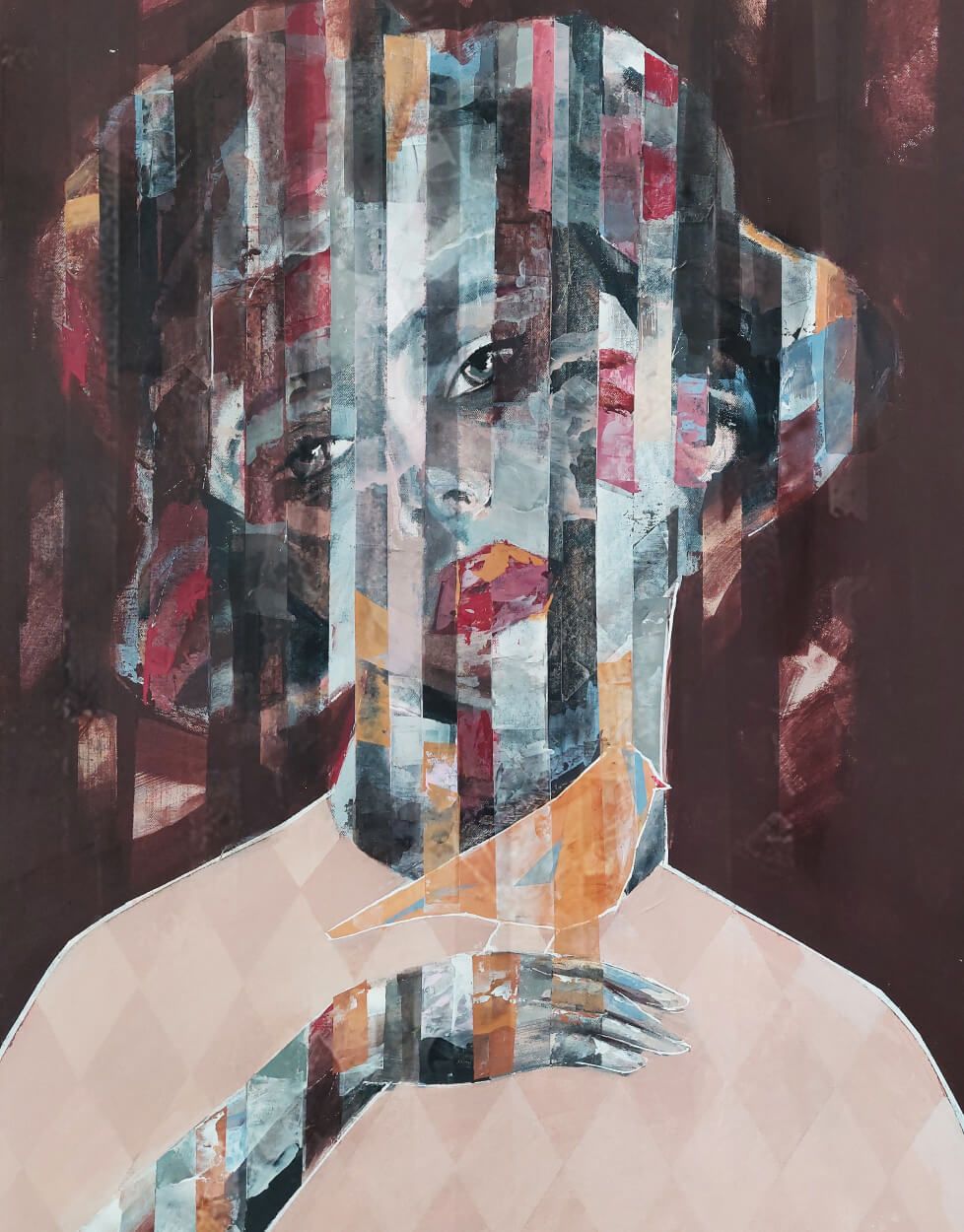 Untitled, 2022. Acrylic on canvas, 95x65cm. Courtesy of the artist.
Untitled, 2022. Acrylic on canvas, 120x80cm Courtesy of the artist.
Q6. What motto do you live by?
"Hope is always there, even in the darkest moments."– Gandhi.
"Action is the foundational key to all success." – Pablo Picasso
"Stay away from negative people. They have a problem for every solution." – Albert Einstein.
Q7. Tell us something about yourself that most people don't know? Favorite color? Favorite pet etc.
The thing that people know about me is that I don't like darkness; I don't like black in general. I like cats and birds, and my favorite color is white.
The hardest thing about painting for me is deciding that the painting has finished.
"When you take a flower in your hand, it's your world for a moment."
I am giving this moment to the viewer, challenging him / her to slow down to be able to see hope and contemplate - Besher Koushaji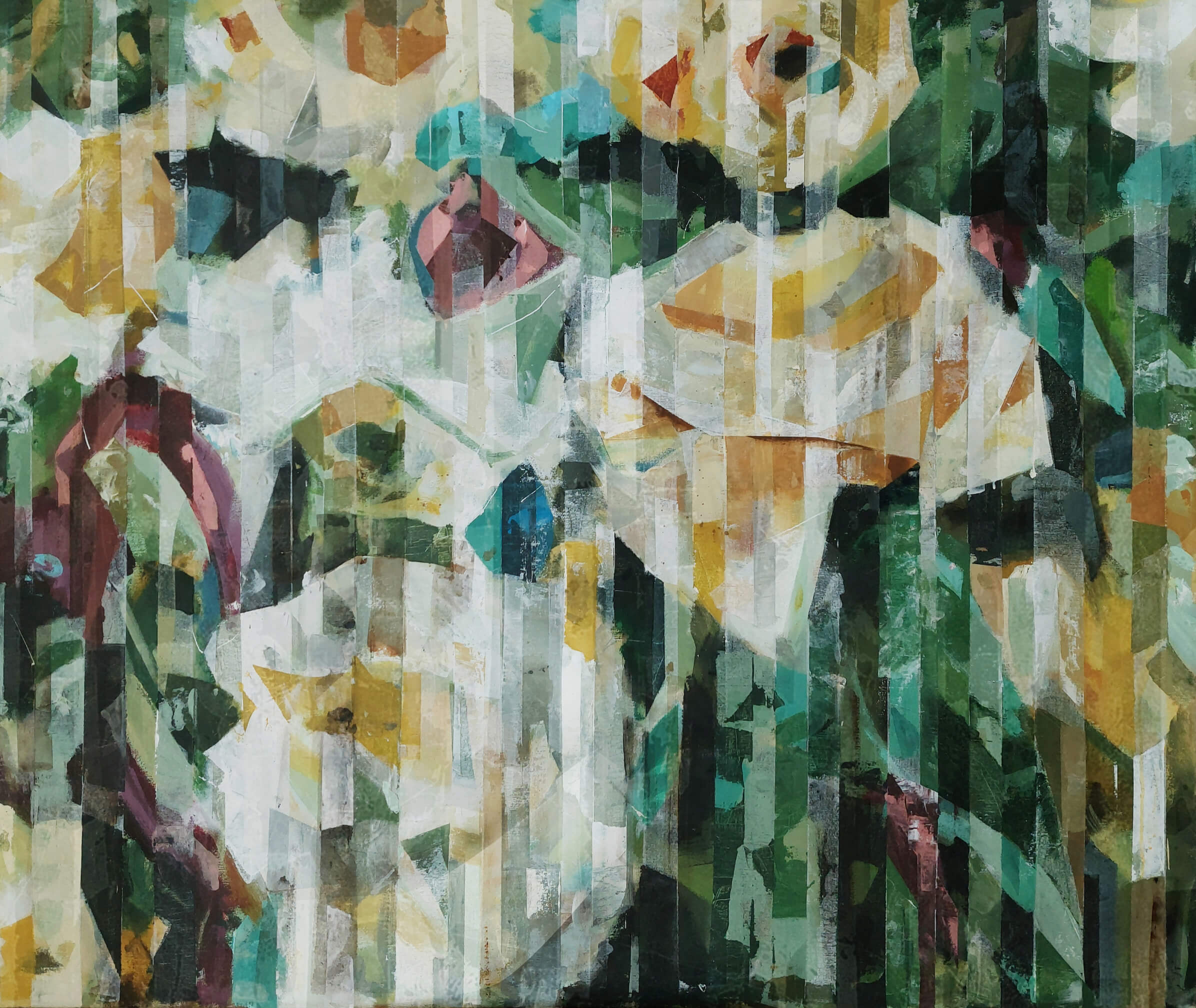 Yellow roses, 2022. Acrylic on canvas 150x180cm . Courtesy of the artist.
"Blossoms - Walking the fields and just before the harvest, the lands are filled with white and purple blossoms. Contemplate and hope are the new beginnings those wild flowers offer. This painting reflects an abstraction of hope, which is a great emotion and is an active process of conscious and unconscious reasoning."
Besher Koushaji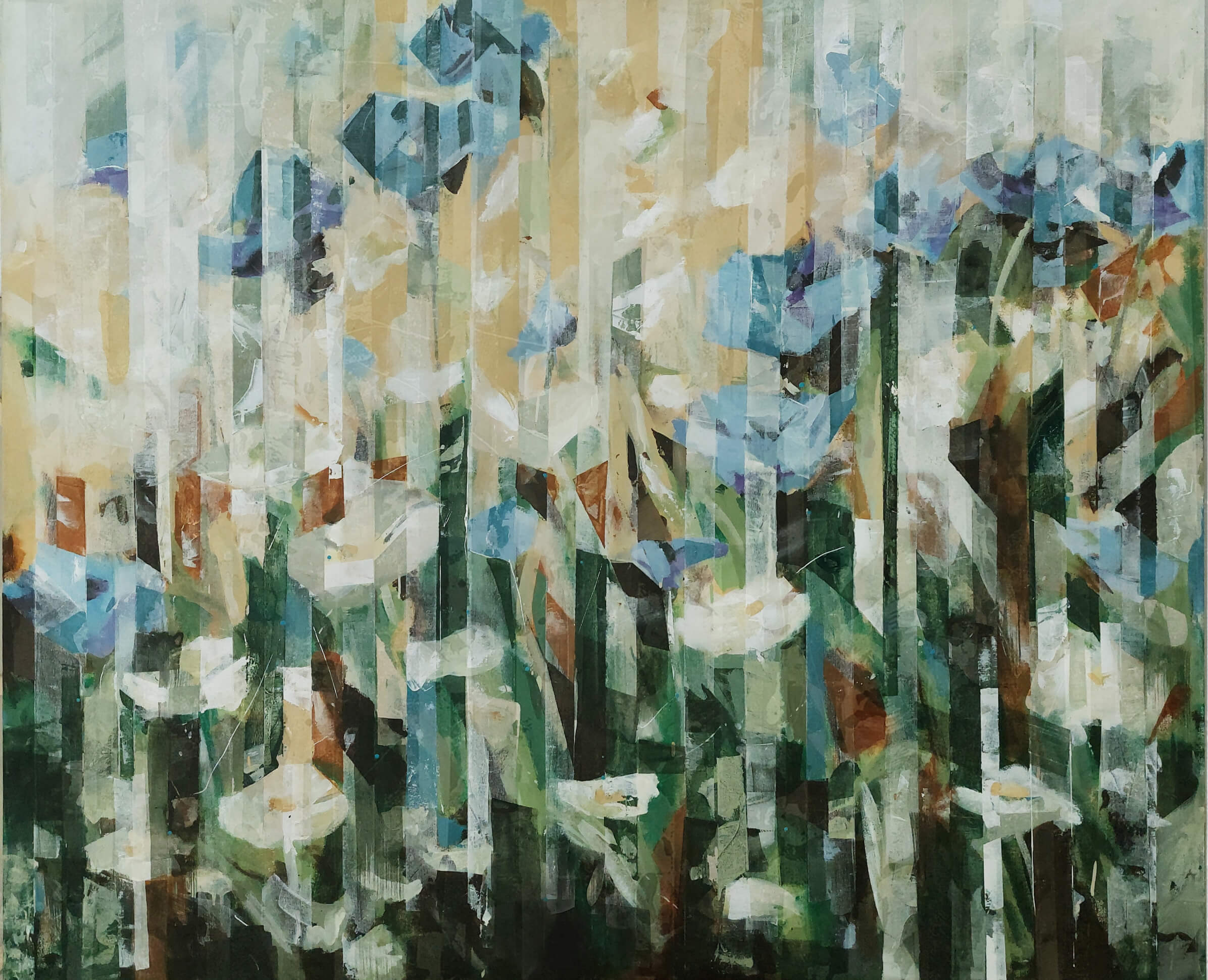 Yellow roses, 2022. Acrylic on canvas 150x180cm . Courtesy of the artist.
We all have our memories, and it is interesting to see how artists like Koushaji interpret their memories and stories through art and emotions.
Wadi Finan Art Gallery is our latest partner, and we look forward to showcasing some of its most unique art and artists. For over a decade the gallery has been the sole insight into the art scene pertaining to Jordan and the South West Asia and North Africa (SWANA region).
Unique in its roster of representation, Wadi Finan champions unsung masters and discovered contemporaries. The gallery represents a multi-generational mix of artists from the Levant and North Africa, including, modernists Mohanna Durra, Ufemia Rizk, Hind Nasser and Wijdan, as well as contemporaries including Annie Kurkdjian, Fouad Mimi, Besher Koushaji, Ammar Khammash, Hamza Bounoua, Resmi Al Khafaji and more.