Spotlight
The Art of Silence
By
Ithraeyat Editorial Team
The installations I create try to give the space and time for the viewer to do so amidst our frantic contemporary life…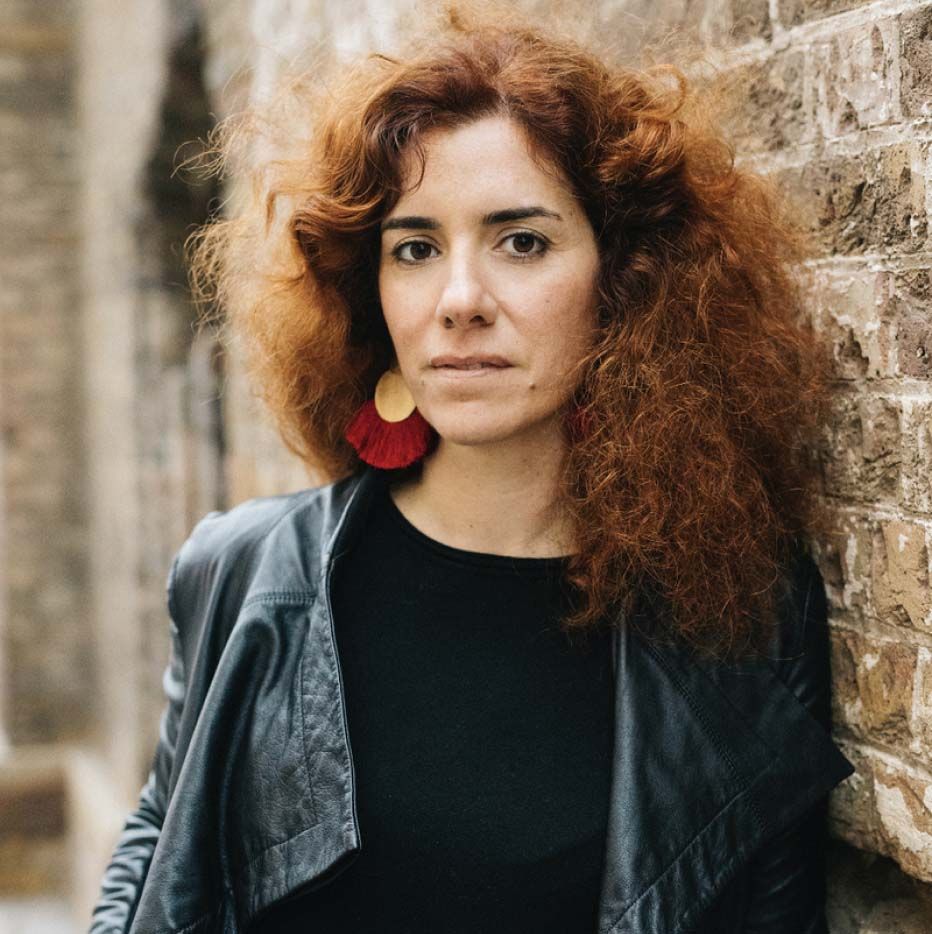 Sitting in silence with oneself is an important form of self-help and healing. It helps relieve tension as one cuts out all the noise, and finds their voice again. However, it is not easy for everyone, as some fear the silence and what thoughts it can bring with it.

One artist that is exploring and pioneering this art of silence and exploration is Nathalie Harb. She is a multidisciplinary artist and designer that creates public interventions, installations and set designs that explore the notions of home, shelter, and agency by proposing an alternative use of our daily habitat. Her artworks have been installed and exhibited in cities across the Middle East, Asia and Europe.
Her unique artworks are built to take the audience into a beautiful space of silence, reflection and peace. Made by materials that work to isolate urban noises, and replacing it with calming sounds that have been recorded from the city at its quietest hours.

Her projects combine arts, philosophy, design and architecture, creating immersive art experiences that inspire the public to take a step into the present and experience a true awareness of the moment. One such pioneering well-being art is The Resonant Shell (الصَدفة) in AlUla Oasis, a project commissioned for the AlUla Wellness Festival. In this project she created a tower of mud-brick and fabric inspired by the Alula environment to offer the visitor an experience to connect with the unique landscapes around them.
In this interview with Ithraeyat, we find out more about what drives Nathalie Harb and her pioneering projects.
Q1. What does art mean to you?

The ability to communicate intimately with people you don't know and the ability to draw a world that better resembles one's convictions and desires.
Q2. What was the inspiration behind Resonant Shell?
The Resonant Shell is the continuation of a research I started with the Silent Room, a project that addresses the importance of silence and the possibility to reflect on oneself uncluttered by external stimuli. The installations I create try to give the space and time for the viewer to do so amidst our frantic contemporary life.
The Resonant Shell, commissioned by the Royal Commission for AlUla, was also a site-specific installation responding to the extremely powerful natural landscape of AlUla and its historical heritage.
Q3. Tell us about yourself, when was the first art piece you made, and your evolution to your current specialty.

I am a scenographer. I create spaces with a narrative potential. I am Lebanese and my experience of my city has made me attuned to notions of safe space and refuge. My first piece of art was an installation called Rue du Mot Perdu, a miniature of a street where the viewers could look through the windows at videos or models or live performance. It was about the ephemeral quality of events in a city and about the fragility of the city itself. I guess that what I have done in recent years is 'a zoom out' from this model of a city to the city itself. I started intervening with installations that question the reality of a city and ask whether we could have different functions integrated in our urban landscapes, such as public spaces of silence.
Q4. What art gives you joy and why?

Whenever it offers a very unique and personal view on things, this makes my own world larger. I am particularly interested in artists who work with emotions and our psyche.
Q5. What are some of your past projects that you feel had the most impact?

The silent room in its different reiterations in different cities. Through these different situations, I have witnessed the viewers coming in and out of it with a sense of calm or momentary peace, the feeling that they have been taken care of for a few minutes and a sense of reassurance that happens when you start to connect to yourself and your environment at once.
Q6. What are some of your future plans and current projects you would like to share?

I am continuing my research on the possibility to make these temporary installations more permanent in the city, to bring on the level of urban planning spaces with less utilitarian functions and more centered around emotional well-being.
Q7. What motto do you live by?

Follow your instinct. Remove all the layers that obstruct it.
Q8. Any role models you want to share that inspired you?

I am inspired by a lot of people I am surrounded with. I believe that there is something to learn from each one. The artist I admire most is Louise Bourgeois.
Given the amount of distractions, digital and otherwise, it will be great to have places of silence created by Nathalie to rest in throughout our busy cities, where we can put our phones and the noise on hold. We look forward to seeing her future projects.