A Queen, a pilot, a humanitarian and the musician
Guest Columnist
A Queen, a pilot, a humanitarian and the musician
'Worshippers Leaving the Mosque,' by pioneer Abdulrahman Al Soliman. Dated 1981, Oil on canvas, 76 x 101 cm. Image courtesy of Barjeel Art Foundation, Sharjah.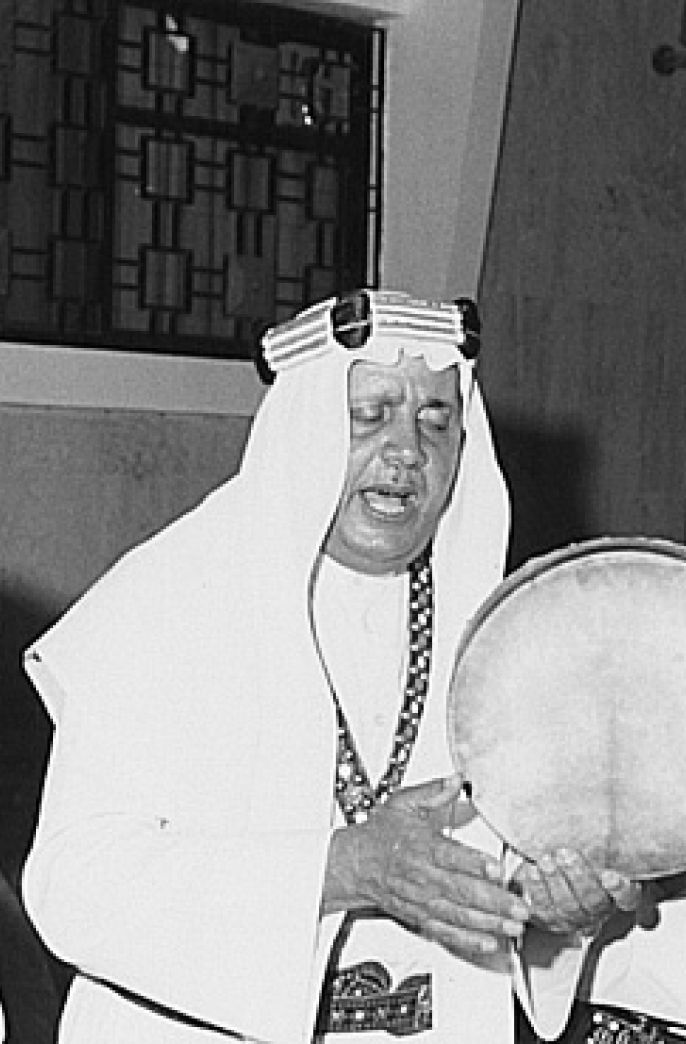 The legendary musician Tareq Abdulhakeem.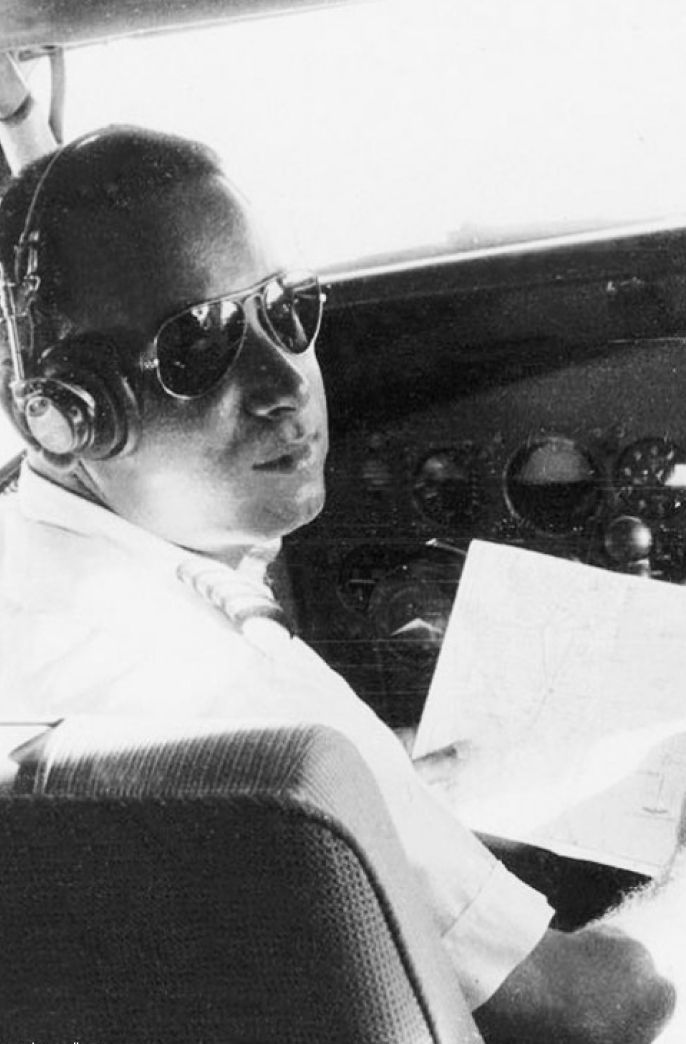 The 'pilot of the kings' Nahar Al-Nassar.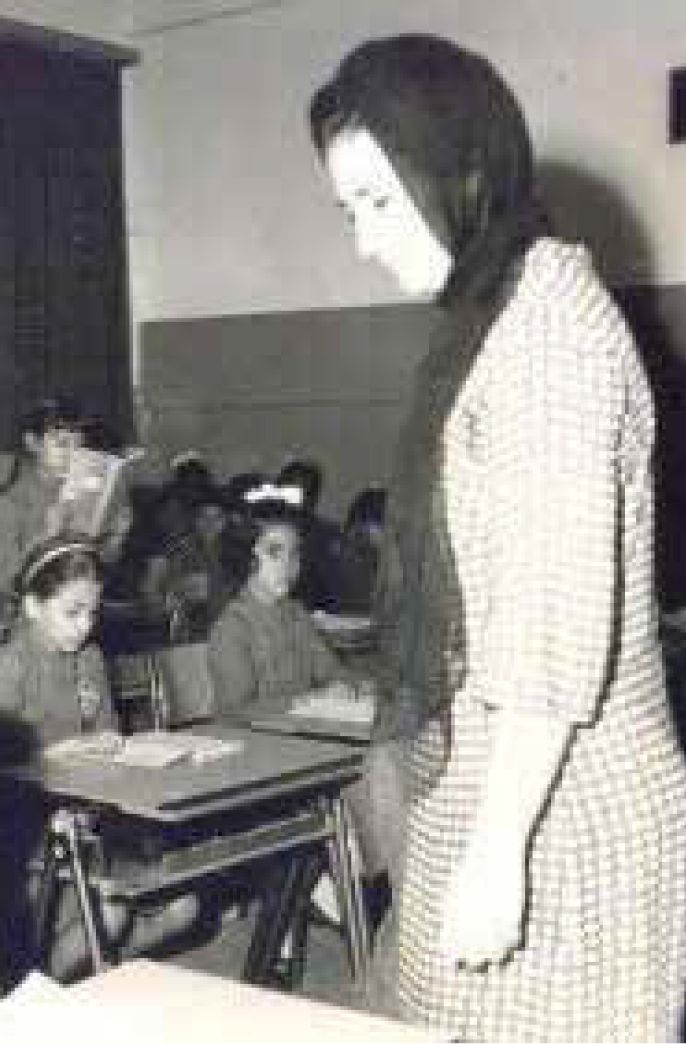 The Queen Effat Al-Thunayan.
When one celebrates their nationa day, not only do they celebrate the historical moment of the establishment of their country, but they also celebrate those who have dedicated their lives to bettering society and aiding it, one way or another – those who have committed their time to helping their communities, ultimately serving the nation and its people.

As we celebrate our 90th national day, let us remember those who have impacted us either directly or indirectly. Let us remember their names and honor them. Thank them for their contributions, for without them, things would have been different.
And who better to start with than the woman who pioneered women's education in the Kingdom – Her Highness, Queen Effat Al-Thunayan. As a young woman living in Istanbul, she had always had an affinity to teaching, and had wanted to become a school teacher. That is until she married His Royal Highness, King Faisal in 1932. Her life drastically changed, but it never stopped her from pursuing her dream in another way.

"The mother can be a school in herself if you prepare her well," the late queen said so often as her mantra.
Arming herself with this conviction, she founded the first girls' school, Dar Al-Hanan (Home of Affection), in Jeddah, in 1955. Through this school, she opened the doors of education to young girls, enabling them to compete with their peers, ultimately leading and guiding them to become better individuals who would later on serve their communities.
It didn't stop there. Queen Effat also longed to educate young women beyond their schooling years and so as her final gift before passing away in 2000, she established Effat University. As the first all-female university in the Kingdom with the motto "Aspire to Achieve", Queen Effat's influence had undoubtedly inspired female generations to further pursue their education, pushing our society forward.
There are also those who were placed on this Earth to protect their communities in its most desperate times. This was the role Moudi Al Bassam played. An honorable woman from the region of Al-Qassim, who was born in the late 19th century, AlBassam played an influential role during the establishment of the Kingdom in where she tended to those that were injured during battles around the region and aided the poor and needy.
However, what Al-Bassam is most known for is how she helped the region of Najd endure one of its most debilitating times in 1909 – known as the year of hunger.

The year of hunger is to this day a term used by the people of the peninsula to describe the intense drought and aridity that fell upon their region. The lack of food and water had broken people's spirits to the point that they ended up resorting to eating locusts and gravel to ease their starvation. A number of elderly who had lived through this time narrated that they would go on for days with nothing to eat and drink – death was looming over their shoulders and many would fall to it.
Through this year, Al-Bassam rushed to aid as many people as she could. With her own money, she bought large quantities of dates and hired those who would travel across the region to pass it around. She herself would go around her city of Unaizah and visit the homes of the poor, asking if they needed any help.

Other than the year of hunger, Al-Bassam also played a role in the year of mercy in 1918 – the year Cholera ravaged the region, taking the lives of so many, including those of her own children. But that never stopped her, for she knew she could save the lives of many others. Her faith in God helped her, and she pushed forward and devoted her time and energy into helping those who needed her.
Moudi Al-Bassam, who died in 1944, was so highly regarded throughout her life, that the poet Mohammed Obaidallah once said – "If God blesses you with a son, name him Moudi!" She was also quite respected by the founder of the Kingdom, King Abdulaziz, both writing letters to one another.

And speaking of kings, who could forget the pilot of the kings?
Nahar Al-Nassar, born in 1936 is considered to be the youngest Arab and first Saudi pilot to glide through the skies. His love for flight and travel wasn't of random nature. Growing up in the Eastern Province, he would accompany his father to Dhahran Airport for his contracting work. The young Al-Nassar would watch with fascination as planes landed and took off on the runway – later expressing to his father his desire of becoming a pilot someday.
His father supported the idea. And so in pursuit of his dreams, Al-Nassar travelled to Egypt in 1953, and for the next few years dedicated his time to attain the necessary education that would qualify him to become a world-class pilot. Years passed, and Al-Nassar had one goal in his mind – to be up in the skies.
And that he did accomplish. Alongside his older colleagues, and starting at the age of 23, Al-Nassar worked as a pilot for Aramco and then made his way up the ranks. During the 1960s, his career witnessed a great leap as he moved from being the assistant pilot to the commander of the royal planes, Captain Sam Bugler, to becoming the commander himself.

All in all, Al-Nassar never forgot his roots, for he prided himself of belonging to a linage of caravanners – men who lead caravanners - throughout the deserts, carrying goods and people along the way. A modern day caravanners , he carried kings all around the world, including King Saud, King Faisal, King Fahad and King Abdullah while he was a crown prince – up until his death in 1994.
When it comes to remembering our roots as Saudis, we usually fall back to folklore and music – which brings us to our final individual, who through his artistic talents and keen feel for rhythm composed over five-hundred songs. Tareq Abdulhakeem, born in 1920 in Taif, had always had a knack for singing and performing folk art – always gravitating towards music.

After joining the army in 1939, he began to participate in composing military marches. Noticing his talents in music, he was sent to Egypt in 1952 as the first Saudi to study music. It was there that he learned to read and write musical notes. Taking these skills with him back to the Kingdom, he established the Saudi Army Music School, ultimately training future musicians and military marches.
To many musicians in the region, he is considered to be the 'Godfather' of Khaleeji music. Amongst his students were Talal Maddah, known as the man with the "golden throat," and world-renowned singer Mohammed Abdo. And due to this influential role, he won the UNESCO International Prize for Music in 1981 – becoming the
first Arab as well as the sixth musician to receive this award. What he is most known for is developing and distributing the national anthem that was originally composed by Egyptian Abul Rahman Al-Khatib, essentially adding the last few touches to the anthem – the unified song of our country.
Special Guest Contributor:

Ghada Al-Muhanna is a Saudi writer, Media and Communications officer at the Saudi embassy in Berlin, and an advisor to the Diriyah Gate cultural project.