Spotlight
The Art of Doors
A traditional Saudi door.
When one walks along the street, and in particular along alleys in old neighborhoods, often the very first thing one notices are the doors and their very unique styles. Even though there is a lot of information and research available on the various art forms of wood work around the world, there is still not enough information about Saudi traditional doors. Doors in Saudi culture are symbolic of an entrance to heaven, whereby it is like entering a private paradise of peace and
harmony inside a home. There is a lot of diversity of doors around the Kingdom, from their different craftsmanship to their various engravings and calligraphic designs, where each door style is linked to the region of its origin. Doors, windows and locks. Throughout Arabia, traditional doors and window shutters and their locks, are uniquely decorated. The doors and window shutters are normally made of thin, narrow strips of wood nailed to a semicircular wooden fastened structure.
A traditional Saudi door.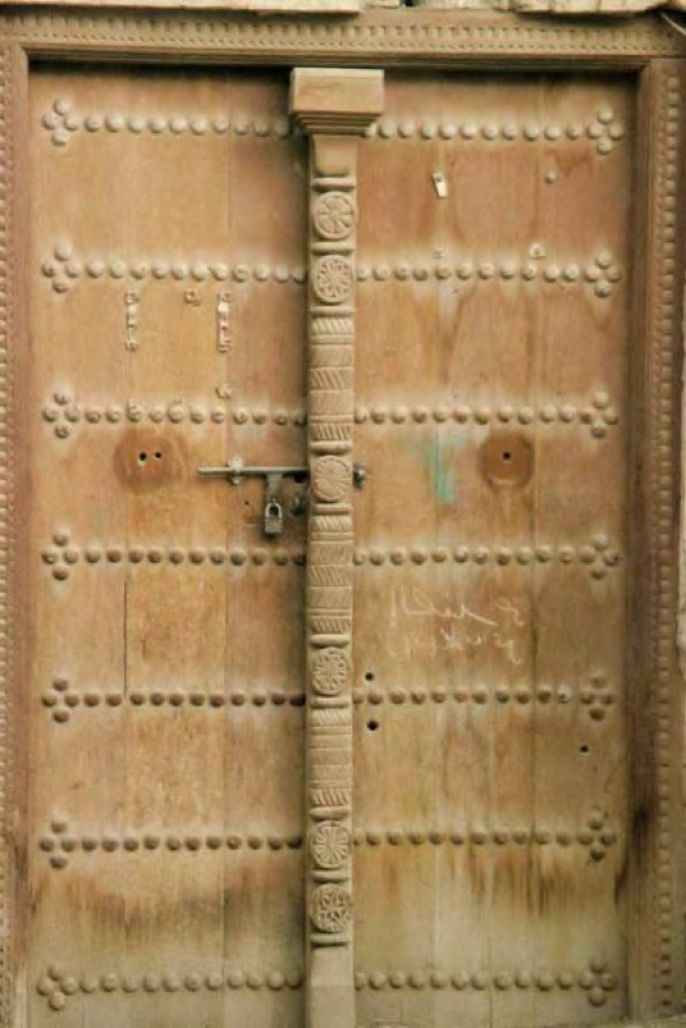 A traditional Saudi door.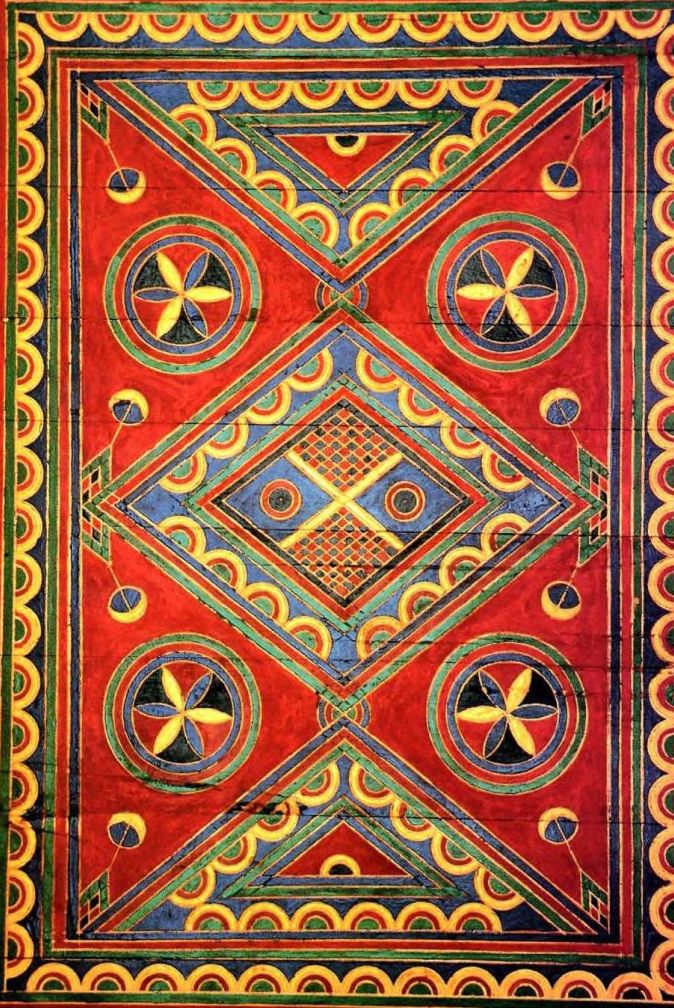 A traditional Saudi door.
The flat face (and sometimes both faces) of the planks is incised with geometric patterns, and painted in bright colors such as green, yellow, red and blue. An alternative method of decoration is to scorch designs into the surfaces with a hot iron. The older wooden door locks had sets of vertical pegs which, when slotted into holes in varying combinations, locked the door. These locks were also incised with patterns and colors, or scorched with a hot iron. Every part of the door and window was carefully crafted and designed. In the central region, doors are painted with strong colors, and decorated with geometrical motifs and have a floral central panel that reflect the Islamic and pre-Islamic art. Water drop designs were
symbolic signs of life. While in the western region, the wood carvings are artistic with geometrical designs or calligraphy. Whatever the designs or colors, the doors are ambassadors of the people living inside the house. In the past, doors were always open, welcoming family, friends, neighbors and even strangers, who happen to be traveling and in need of a place to stay. Doors resemble our character, our culture and our soul. I leave you with a question: What about today's doors, do they have the same essence and function as our traditional doors?

Written by Special Contributor Somaya Badr, CEO of Art of Heritage and Art of Heritage Cultural Trust.