The art of the past and now...
'Theme Special' featured Saudi Artist.
The art of the past and now...
Art has always saved me amid this life's many struggles
Said Zeinab Al-Mahoozi Saudi Artist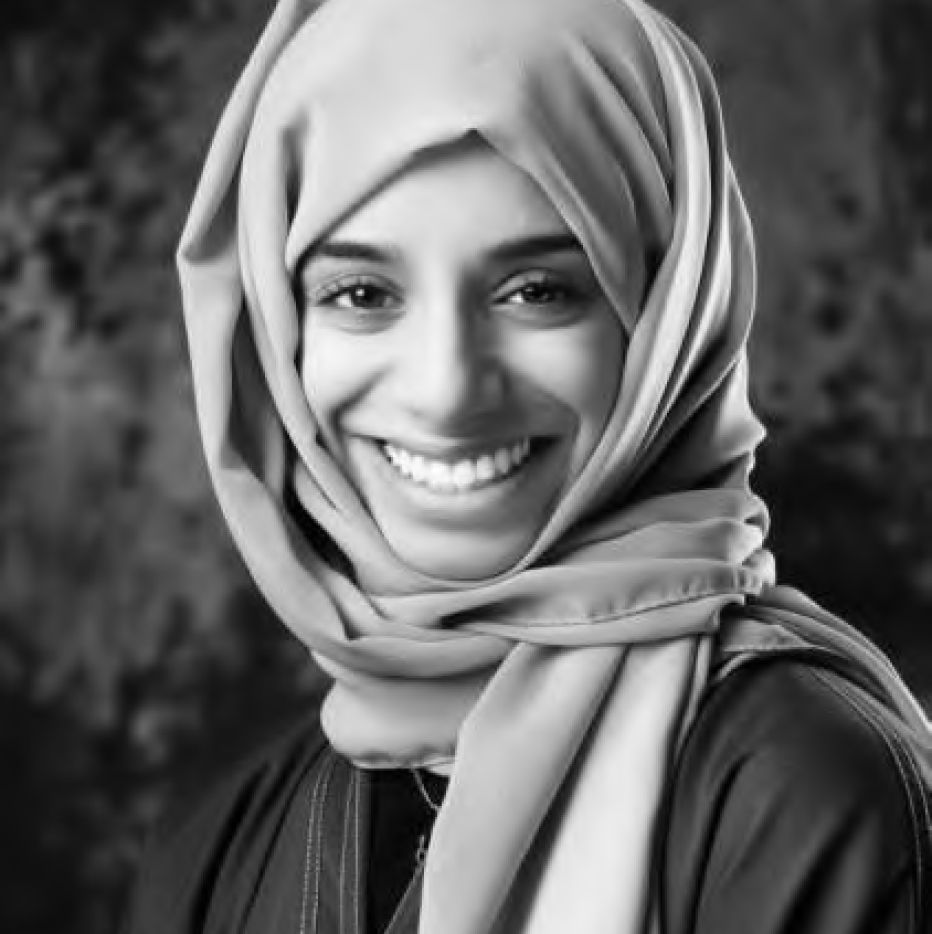 'Theme-special' featured Saudi artist, Zeinab Al-Mahoozi, an adventurous street artist who explores themes of the past with touches of the present and the future.
Always up for trying new routes, the adventurous Zeinab Al-Mahoozi is a Saudi artist of many talents. Almost two years ago, she became the first female Saudi coffee barista in her hometown of Qatif, a fact that at first surprised many of the customers. Now, it is a source of inspiration for others. "It is really fun," said the 28 year old. "And coffee-making is an art in itself." She learned how to become a barista from Saeed Bazroon. Perhaps there are no coincidences in life, for before she became a barista, her sister, Ayat, who is a photographer and calligrapher, bought Zeinab a book about how to become a barista. "Life is truly amazing! It surprises you
if you are open to its many challenges and chances," she told Ithraeyat in an interview. "I truly feel alive when I do art. There is so much beauty to discover." The award winning artist participated in numerous exhibitions and projects such as Design Week in Riyadh and Misk Exhibition in Bahrain, with commissioned art related to sports showcased at Al-Jawhara Stadium in King Abdullah Sport City. There is also one of her favorite and earliest art pieces from 2017 titled "The Street Cleaner" drawn along the Qatif Corniche Mural in honor of those who keep our streets clean. "It was the year of Nathafa [cleanliness].
The mural was my 'thank you'
to all those who are keeping our streets clean. They came over and were so happy to see the art and to have them be acknowledged. It really touched my heart," said Zeinab. "The power of art is that it leaves a feeling, and inspires whoever sees it." The artist has several art creations along the streets of Jeddah and Khobar, as well as Jumeirah in Dubai and is planning a new project soon that will be completely different from her other works. "I like to take tradition and modernize it, where the art is Saudi with a touch of contemporary, such as the work in the Subykha area in old Khobar, where it is a row, where it is a row of our grandparents and the current generation and how their lives revolve around technology," she said. "Most of the themes in my pieces are now and then, and the differences." Zeinab's journey with art started in elementary school, when during the break from classes, she would stay in and draw Pokémon characters.
"I used to draw Pokémon in a specific notebook". "One time, my mother told me if I don't study, she will take away my drawing notebook". Well, I didn't study, "and next day my mother took my notebook and burned it," she laughed. "Well, that didn't stop me, I started to draw on other surfaces, like the wall." It seems like it was destiny for Zeinab to conquer street art. "I love street art. It is close to people and close to the heart. It is an art gallery open to all people. It is free to all classes and to all nationalities," she said. She likes to pick busy streets, "so that when cars are stuck in traffic, they can enjoy the view, and people rushing about can pause to reflect." The self-taught artist, who admires the
world-renowned street artist Banksy, experimented until she finally found her own artistic identity. "Street art in Saudi has evolved recently, from negative graffiti that just damaged property to it being a unique expressive form of art." Zeinab, who won first place in Modern Saudi Art in 2018, had exhibited across the Kingdom and outside the region, where in 2017 she participated in the Expo Art Workshops in Kazakhstan and in 2019 she participated in Saudi Cultural Days in Turkmenistan, and other locations. And on Zeinab's list of new adventures? Boxing.. "Open a door you never thought of opening, you never know, it can lead you to a new route, one that you never imagined."